By
jonbonjovious
Aug 26, 2011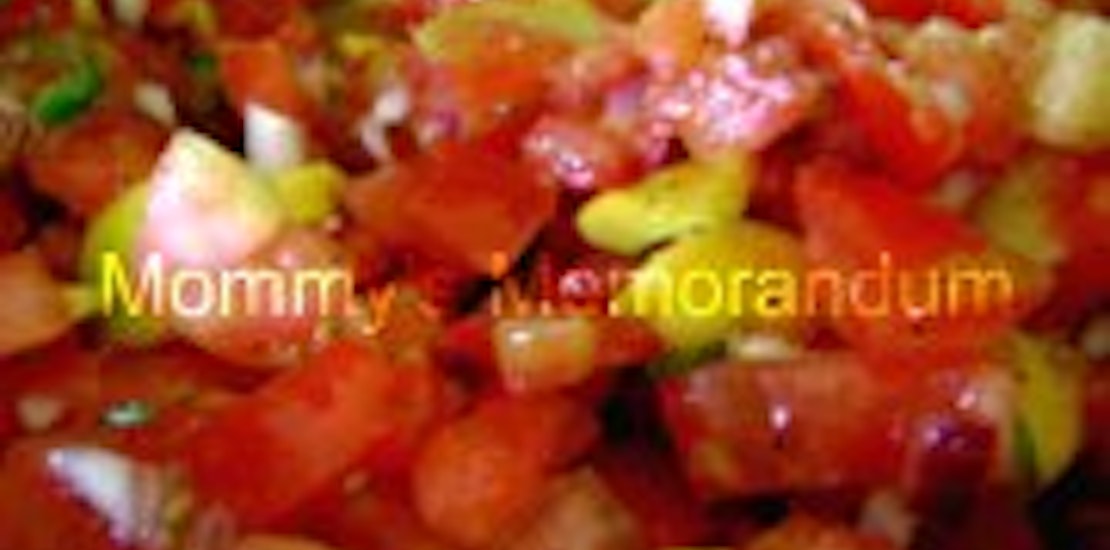 It's that time when tomatoes are ripe and fresh off the vine juicy. t's really easy to incorporate the tomato into everyday eating. Slice them for a sandwich (or with salt and pepper), snack on cherry tomatoes or get spicy with some homemade salsa!
TOMATO SALSA
Yield: About 2.5 cups
2 cups seeded, chopped tomatoes (red, yellow, and orange)
¼ cup diced red onions
½ teaspoon minced garlic
¾ teaspoon freshly ground cumin, roasted
2 tablespoons freshly squeezed lemon juice
1 jalapeno pepper, seeded and diced
1 banana pepper, stemmed and diced
¼ cup diced green mango (optional)
Salt and pepper
½ cup minced cilantro leaves (for garnish)
Combine the first seven ingredients and the mango if using. Season to taste with salt and pepper. Refrigerate. Just before serving, garnish with the cilantro.