Lady Gaga Dresses For A Cause

By
drodriguez
Feb 20, 2011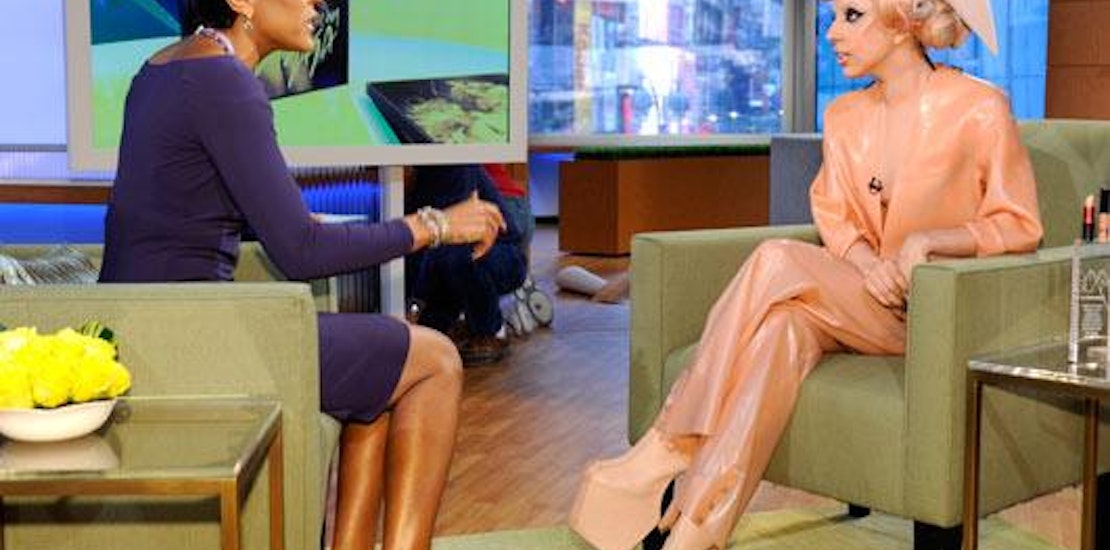 Lady Gaga has proved time and time again that she knows what to wear to make headlines, but her grand entrance to this year's Grammys was something not even her biggest fans, or"little monsters" as she lovingly calls them, could have predicted. She was carried by a group of models over the red carpet while inside of an egg-shaped vessel only to emerge to perform her latest hit song "Born This Way".

Lady Gaga, who recently appeared on Good Morning America, discusses her entrance in the egg or "rebirth" as she calls it as well as her wardrobe and a cause that is very important to her. Gaga, dressed completely in nude colored latex, tells GMA's Robin Roberts that she wore a latex condom inspired outfit to the show in order to convey a message about safe sex and HIV/AIDS awareness.

But Lady Gaga is doing much more than dressing for the cause. Gaga has teamed up with MAC cosmetics and their MAC AIDS Fund in an effort to "serve people of all ages, all races, and all sexes affected by HIV and AIDS." The goal is to serve countries and communities that are "off the radar" and most affected by HIV and Aids.

Lady Gaga helped to design the MAC Viva Glam Gaga 2 Collection which is a light warm beige colored lipstick and a similarly nude colored "lipglass". The cost of the lipstick is $14.50 with every cent of each purchase going to the MAC AIDS Fund. The organization's website lists some of the programs that are funded by the sale of the lipstick. Just one tube of lipstick can provide various items to those affected by AIDS like a pair of school shoes for a child orphaned by AIDS, 2 Safer-Sex Kits, 1 week's worth of groceries for 2 people, one counseling session for an HIV positive woman, a rapid oral HIV test, and much more.

What do you think of Lady Gaga's Viva Glam Lipstick collection and the MAC AIDS Fund?

Do you think Lady Gaga's shocking over-the-top wardrobe choices help to convey her message?