Kitchen Appliance Must-Haves This Baking Season

By
SheSpeaksTeam
Oct 20, 2021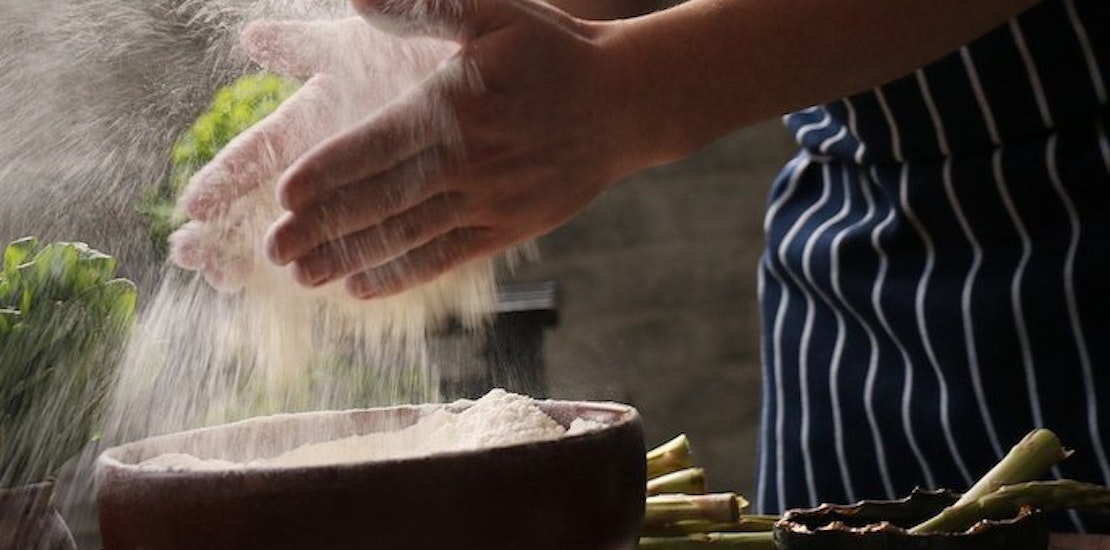 Pixabay
For many of us, fall and winter means its time to rev up those baking and cooking skills. Between all the coming holidays and cooler weather, the kitchen becomes the popular place to be. Here are a few must-have kitchen appliances that SheSpeaks members can't do without during this time of year.

KitchenAid Stand Mixer

The gorgeous variety of bright colors this appliance comes in will compliment just about any kitchen, but its not just a pretty machine. SheSpeaks member FreebiesnDeals is a long-time used of this stand mixer and has gotten a lot of use out of it through the years. She says, "I've had this mixer for about 20 years now. Never had any issues with it. I like the attachments you can add to it, I have the pasta maker and occasionally make my own pasta. It is great for making bread and pizza dough, no extra effort on your part, does all the kneading for you. Great machine!"


Hamilton Beach 2 Speed-Pulse Food Processor
Once you put down the knife and start using a food processor to chop and prep in the kitchen, you will never turn back. And this Hamilton Beach brand is highly rated among our members who love the ease of use and all it can do. SheSpeaks member CLewis0607 says, "I love my Hamilton Beach food processor. I use it for everything from making my own baby food, to whipping up delicious dips like homemade hummus and guacamole. There is also an attachment that allows me to quickly grate or slice food. I really love something that takes on multiple functions so I can cut back on the amount of gadgets taking up space in my house. I think of all the kitchen equipment I own, I would be most lost without my food processor!"

OXO Cookie Press

You really just can't have holidays and special occasions without cookies! This cookie press makes it easy on the baker to make that perfect cookie each and every time. SheSpeaks member DannyJeanne loves how easy it is to make cookies with her kids using this appliance. She says, "This is an awesome cookie press. Works very well, no issues! Makes for a fun time making cookies with the kiddos."




Pampered Chef Large Micro-Cooker
Running out of burners when you're cooking a big meal can be a real problem. But this micro-cooker allows the cook to steam fresh veggies right in the microwave without losing any of the flavor. SheSpeaks member TheMaven is a big fan of this micro-cooker and says, "I got my first one of these over 20 years ago when I hosted a party. I now have 4 or 5, because they are simply essential. My son loves this one as well as the smaller one. Sometimes we buy frozen vegetables that are not in a steamable bag, and this is the perfect vessel for preparing them, It is also fantastic for warming pizza sauce or other liquids. The handles stay cool, and the top has a built-in strainer. Dishwasher safe and easy to clean. Yes, I am still using the original one I bought all those years ago!"

Kitchensmith Immersion Blender

This tiny space-saving tool is very useful when you don't want to plug in a big blender or reach for a hand mixer. But don't let its size fool you, the tiny tool packs a punch and can whip up a a smoothie, milk shake, puree a sauce and much more in just a few minutes. SheSpeaks member ParentingHealthy says, "Why did I wait so long to buy one! I have used this to make gravy's from juices after smoking meats and for quick morning beverages - like single smoothies. It works so well and is a lot less messy than pulling out the blender for smaller jobs. It cleans very well and has the right speeds for whatever needs blending or puree."

What do you think of these SheSpeaks member rated kitchen appliances?

Do you have a kitchen appliance you can't live without? Share your reviews here!