Kim Kardashian Says Rogen and Franco "Nailed It" in Parody Video

By
SheSpeaksTeam
Nov 27, 2013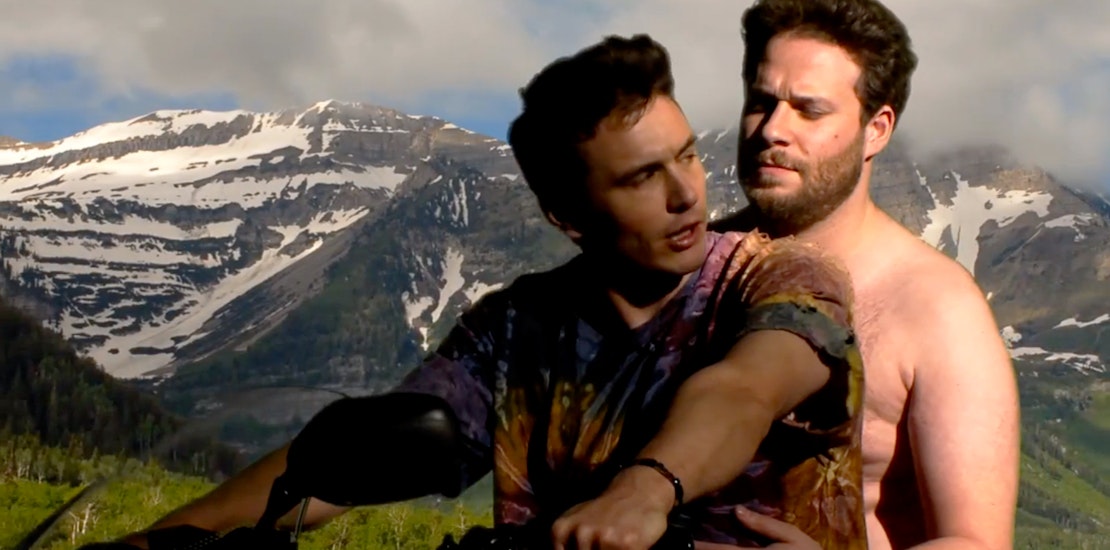 If you need a good laugh and you haven't yet seen James Franco and Seth Rogen's parody on Kanye West's Bound2 music video it's definitely worth checking out. The comedy duo recently uploaded the hilarious clip to YouTube entitled Bound3 which features Franco (as West) and a shirtless Rogen (as Kim Kardashian) reenacting West's sexy music video scene for scene.
As you can imagine the video quickly went viral and after everyone stopped laughing they began to question whether or not Kim and Kanye would see the humor in it. West has been reportedly quick to react violently to paparazzi and a recent Jimmy Kimmel skit certainly ruffled his feathers when he took to Twitter retaliating against the comic.
So how will West take to Rogen and Franco's latest YouTube sensation? Though we still haven't heard word from Kanye's camp, Kim K. shows us she's not afraid to have a good laugh at her own expense. She recently Tweeted a link to the clip and wrote, "You nailed it!!! Soooo funny!"
What did you think of James Franco and Seth Rogen's Bound3 YouTube clip?
Do you think Kanye West will be able to see the humor in this music video parody?