J-Lo's Emotional Performance: Memory Lane or Manipulation?

By
drodriguez
Oct 25, 2011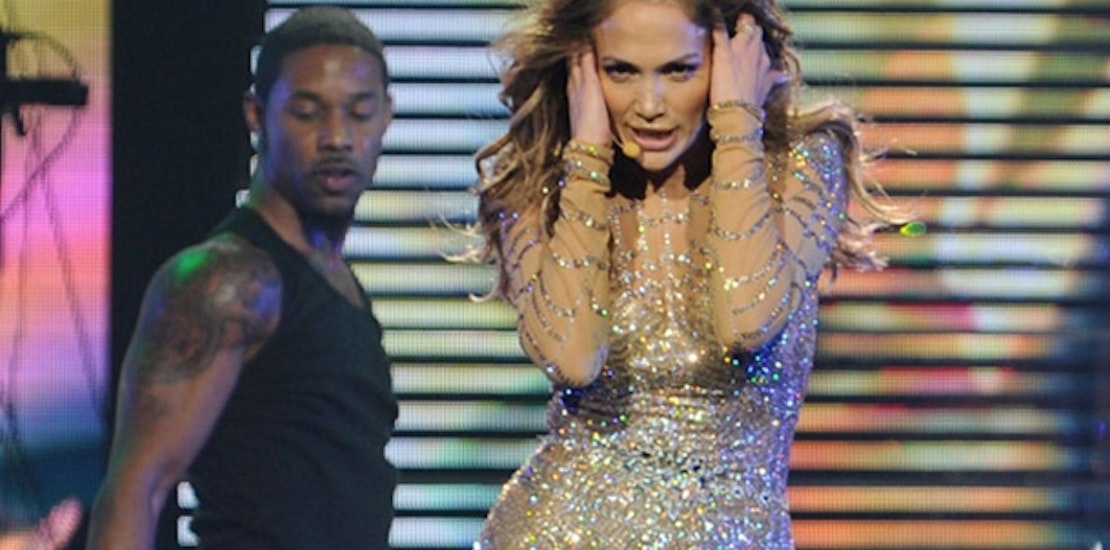 Part of Jennifer Lopez's success seems to be the entertainer's ability to share very personal moments with the world. From break-ups to babies, the public has always been given a glimpse into the star's life through interviews and in song lyrics like, "First of all I won't take you cheating on me/And who can I trust, if I can't trust in you/And I refuse to let you play me for a fool" from the hit song, "If You Had My Love".
Lopez has made an open book of her life and a recent concert in Connecticut proves she is not planning to close that book any time soon. An Extra report discusses the emotional moment she shared with fans after a performance of "One Love". The performance itself was unusually personal as backup dancers entered the stage dressed to look like Lopez's past loves. The look-alikes included Ben Affleck, Diddy, Cris Judd, and Marc Anthony – all of them dancing with women resembling Jennifer Lopez and wearing iconic ensembles from the stars' previous public appearances.
After the end of the song Lopez looked out into the audience as they gave the entertainer a standing ovation. With tears in her eyes she said, "I took a trip down memory lane."
On top of sharing her personal life, the entertainer has always sent a very relatable message to fans (think 2002's hit song, "Jenny From the Block"). Backstage the performer explained to Extra's Maria Menounos what prompted her to have the emotional moment in front of the audience and what she thought her fans got out of it. Lopez said, "I'm just a regular person like everybody else. I have feelings and emotions. My life goes great -- and it goes not great sometimes... but you know what, we keep going, and that's what it is. I think they thought that's what the message was."
What do you think of Jennifer Lopez's recent show where back-up dancers were made to look like her past loves and she ended up in tears?
Do you think the entertainer's ability to open up in public is genuine and endears her to fans or is it simply put on to make her seem more relatable?