How will YOU honor The International Day of Peace?

By
DianeHoffmaster
Sep 20, 2011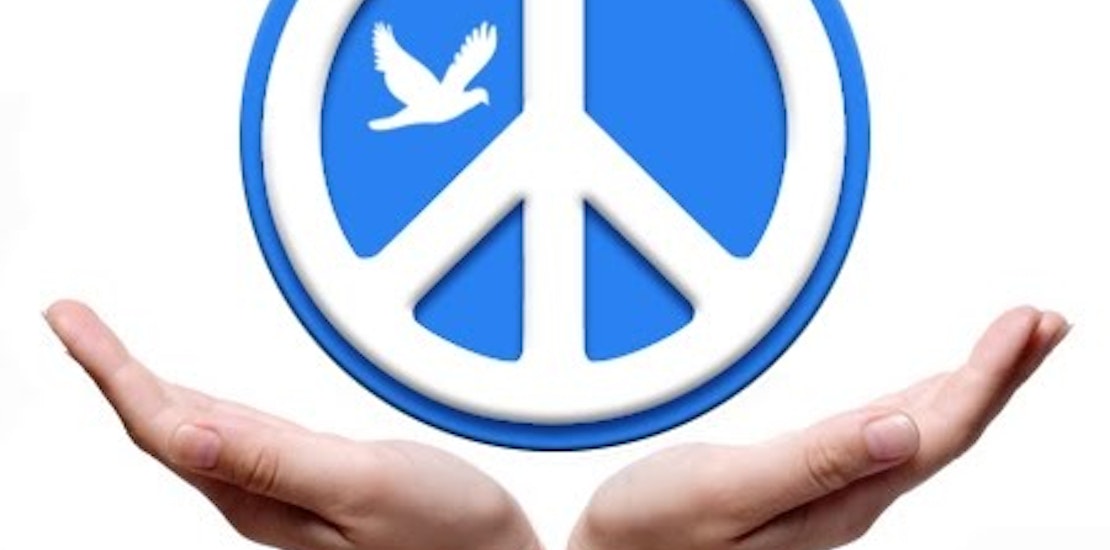 There have been many times over the years that I have thought I was born in the wrong decade. I really should have grown up in the sixties as part of the 'Make Love Not War' movement. Long flowing skirts, Birkenstocks and a bowl of granola would have made this peace loving girl very happy. I realized something, though...peace is a concept that should not be associated with only a certain era and a particular type of individual. In order to truly achieve peace in our world (if that is even possible) we ALL need to embrace the concept!
Well, the United Nations agrees and in 1981 passes a resolution declaring September 21st as The International Day of Peace ("Peace Day"). By doing so they hoped to encourage all of mankind to work in cooperation for this goal.
It has grown over the years to include millions of people all over the world, and each year events are organized celebrate this special day. Celebrations in honor of peace can be as small as the lighting of a single candle or as large as a public gathering with thousands of people. Not sure how to recognize this day? Why don't you find an event and bring a little bit of peace to your corner of the world!
If you want to organize an event, here are a few suggestions:
1. Write a poem for peace...whether you publish it in the paper or just stick it on your fridge, get those creative juices flowing!
2. Read a book! Get your book club reading a book about peace and discuss it together!
3. Get your school involved by having the kids enter a drawing or writing competition on what peace means to them. Have them make posters to hang at school.
4. Make a donation to a charitable organization that works towards world peace.
5. Warm up your vocal cords and organize a "Choir for Peace" concert!
6. Plant a rock for peace
7. Blog about Peace Day!
8. Encourage your local media to cover stories about Peace Day
9. Sign the petition to create a Department of Peace
10. Write letters to government officials asking them to support peace!
11. Meditate for peace! Going to a yoga class? Maybe you can inspire the whole class!
12 Engage in a minute of silence at noon on September 21st
13. Pray. Send your request for peace out into the universe and hope it makes a difference.
14. Look at your own personal life. Ask yourself who YOU need to make peace with and make it happen.
The International Day of Peace is also supposed to be a day of ceasefire – personal or political. Whether it is the silencing of guns during a time of war or merely the act of saying "I'm sorry" to someone you have wronged (purposely or not...) I hope you find your own way to making peace in your life. Global peace may be harder to achieve but we need to start small...
What aer YOU going to do today to help spread the messag