How You Clean the Pacifier May Matter to Your Child's Health

By
SheSpeaksTeam
May 13, 2013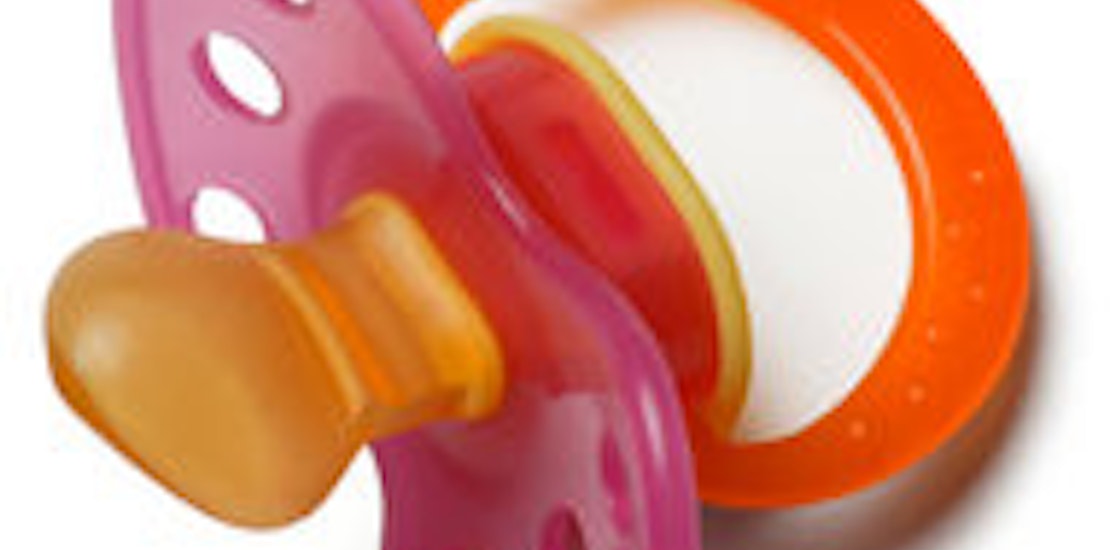 We are often told to boil and thoroughly wash baby bottles and pacifiers, but some parents know this is not always possible and will occasionally pick up that binky and give it a quick cleaning in their mouth before handing back to their child. Some new research is now suggesting babies whose parents do this may actually be healthier in the long run than babies who have their pacifiers cleaned using more traditional methods like soap and water.
The New York Times reports about a Swedish study published in the journal Pediatrics that suggests kids of parents who sucked their pacifiers clean had lower rates of allergies, eczema, and asthma. Scientists can not prove that the this one cleaning method leads to less health problems, but they think it may have something to do with a more lacks parenting style that allows their children to be exposed to a level of germs that can be healthier than when they are exposed to a small amount of germs.
Dr. William Schaffner, an infectious diseases expert at Vanderbilt University, explains why he thinks this method of cleaning a pacifier may actually benefit babies. He says, "It's a very interesting study that adds to this idea that a certain kind of interaction with the microbial environment is actually a good thing for infants and children. I wonder if the parents that cleaned the pacifiers orally were just more accepting of the old saying that you've got to eat a peck of dirt. Maybe they just had a less 'disinfected' environment in their homes."
In the past, health officials have warned parents against sharing utensils or putting the pacifier in their mouth in an attempt to prevent transmission of bacterium that causes tooth decay. Dr. Joel Berg, president of the American Academy of Pediatric Dentistry, points out that this advice is absurd and it is almost unavoidable for a parent to not spread their germs from things like kissing their child. He also points out that the benefits of saliva are not fully understood but they do contain helpful enzymes, proteins, and electrolytes.
What do you think of the new study that finds cleaning a baby's pacifier in this way may actually benefit their health?
Are you more relaxed about shielding your child from everyday germy situations or do you rinse, boil, repeat?