How One Former Heroin Abuser Breaks the Law To Save Lives

By
SheSpeaksTeam
Oct 09, 2017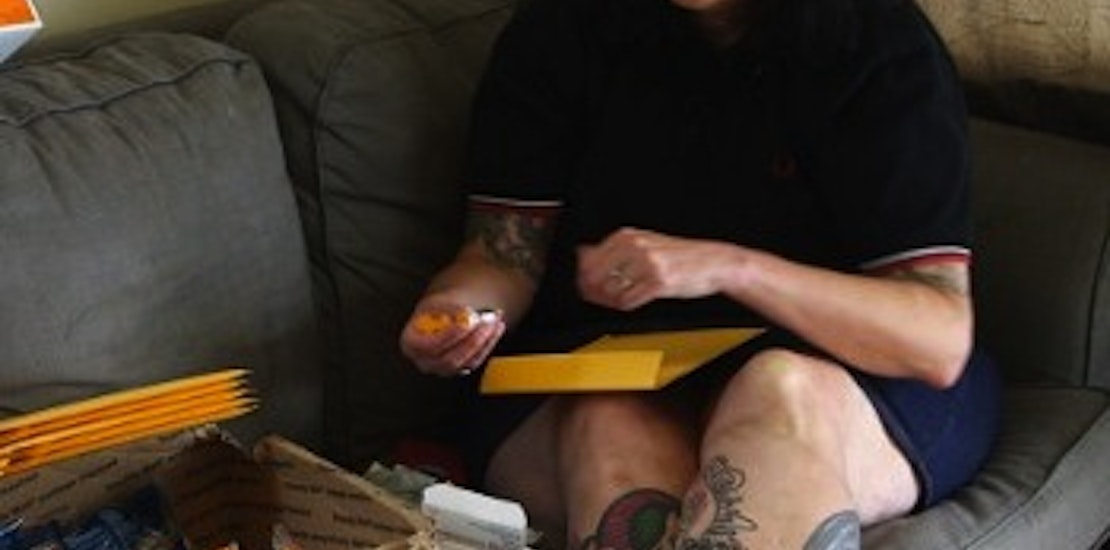 In the devastating opioid crisis that has taken over the country, one California woman is going above and beyond to keep addicts safe from over dosing. Tracy Helton is known as the "heroine of heroin" on social media because she often counsels those addicted to drugs and will even send them a generic version of the life-saving drug Narcan called naloxone through the mail. Though what Helton is doing isn't exactly legal, she feels that with all of the lives she has saved she will not stop giving away the drug any time soon.
CNN reports about Helton's program she quietly runs from her home computer, surrounded by her three children, cats and the family dog. The now 47 year old knows firsthand the dangers of drug overdose and suffered as a heroin addict from the ages of 18 to 28. Helton nearly died several times from overdoses until she got and stayed sober.
And now, Helton sees her good deeds of giving out naloxone as a way of giving back to those still struggling with the disease. Former addict Ryan Coleman is one of the heroin users that Helton can count as just one of the 238 lives saved (that she knows of) by the naloxone she sent through the mail.
Back in 2013, Helton began speaking to Coleman in a sub-reddit for opioid users and after gathering his information was able to send him a dose of naloxone that would save his life nearly a year later. He tucked it away in his sock drawer after letting his roomate know how to use it just in case. He is now clean and sober and knows he owes his life to what Helton does. Coleman is now in recovery and getting ready to train to be an addiction recovery empowerment specialist. He explains how Helton saved his life, "Tracey saved my life. And I'm doing pretty awesome." He adds, "I was in serious,active addiction for 15 years. Everyone thought I was beyond hope for a long time. I want everyone to know that if I can recovery, anyone--as long as they're still breathing--can find recovery, too."
And Helton is just one person that wants to keep addicts breathing. She explains that when she begins speaking to addicts online she encourages them to seek out Narcan locally, but if it is not available or too expensive she gladly sends the drug through the mail. Though she knows what she is doing, sending a prescription drug through the mail, is illegal she doesn't plan on stopping any time soon. She says, "I feel like the law is wrong, so it's an act of civil disobedience. Plus, I'm sort of an old punk rocker who doesn't follow the rules."
Do you think Narcan should be more readily available to opioid users?
What do you think of what Tracey Helton is doing for heroin users?