By
SheSpeaksTeam
Jun 10, 2016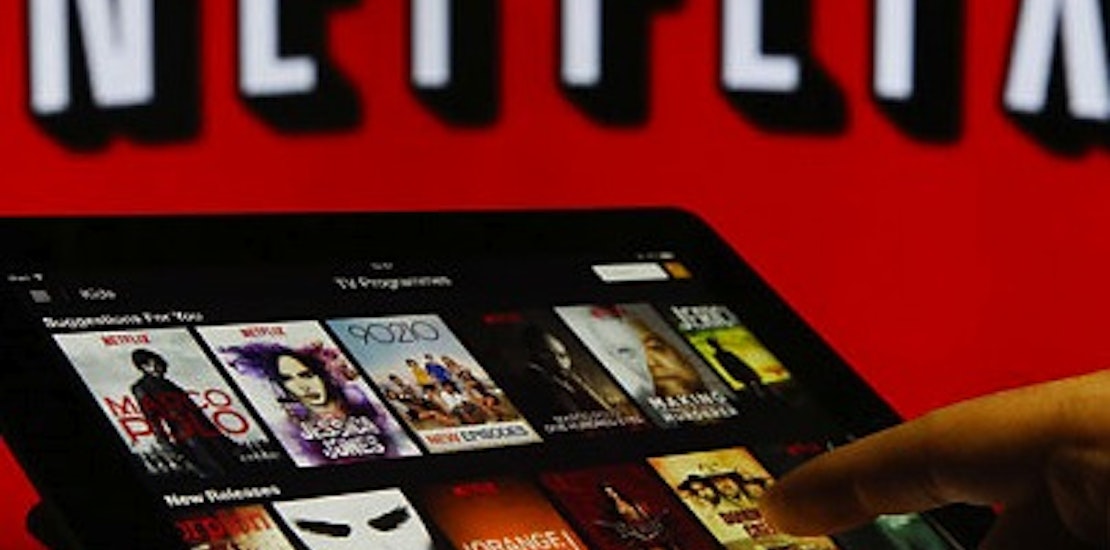 Do you devour an entire season of The Walking Dead in just a couple of nights, but find yourself slowing it down for other shows you love like Unbreakable Kimmy Schmidt or Bob's Burgers? Netflix recently released some new data they're calling "The Binge Scale" which demonstrates how some shows tend to get watched from beginning to end in no time at all and others are still being binged, but at a much slower pace.
E! News reports about The Binge Scale and the different shows that are more likely to make us stay up way past our bedtime. Shows like The Walking Dead, Orange is the New Black, Orphan Black, The Fall, and Sense8 are much more likely to fall into the category of the quick binge. These are the shows we can't stop watching and will tell ourselves at midnight, "just one more episode" when we really mean three.
And then there are the shows that are just as well reviewed and loved by viewers, but are binged at a much slower pace. Shows like Unbreakable Kimmy Schmidt, House of Cards, Arrested Development, Mad Men, Bloodline and The Good Wife. Maybe these shows tend to be savored because viewers are taking time to think them through, whereas an action-packed show like The Walking Dead may leave a viewer with more cliffhangers making them eager to press on. Vice president of the original content at Netflix Cindy Holland explains, "As The Binge Scale indicates, the viewing experience of a series can range from the emotional to the thought-provoking. Netflix helps you to find a series to binge no matter your mood or occasion, and the freedom to watch that series at your own pace—whether that's to appreciate the drama of Bloodline or power through Orange is the New Black."
What do you think of "The Binge Scale"?
Do you find yourself watching some shows faster than others you love on Netflix?