Homecoming Queen Doubles as Football Hero

By
drodriguez
Oct 11, 2011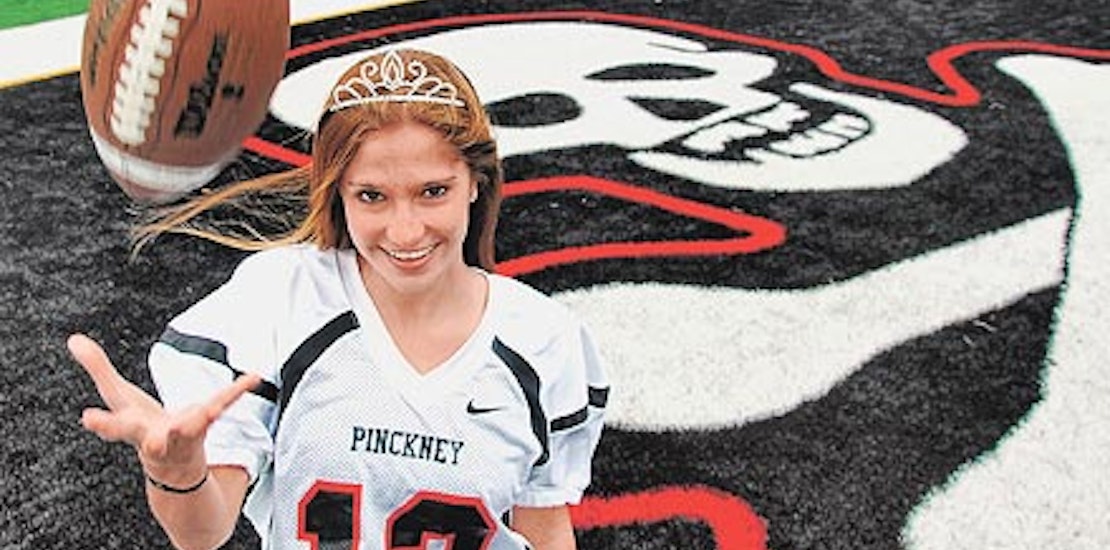 It's not every day you hear a feel-good tale about a high school football team's win where the hero is a girl who also happens to be queen of the homecoming parade. Michigan teen Brianna Amat recently came out onto the field clad in her team's uniform rather than a homecoming gown to kick the team's game-winning field goal.
A recent report from People magazine talks about the homecoming queen's fancy foot work on the football field and how she got started kicking for her team.
Amat's reputation as a stellar soccer player garnered some interest from her high school's football coach, but when the coach asked her kick around a football for a change she wasn't quite sure how to take it. Amat says, "In January, he asked me if I wanted to try it. In the beginning, I thought it was kind of a joke. I didn't think they were actually going to let me do it."
And it's a good thing they did, because Amat's talents were apparent from the start and she soon secured her position as place kicker on her high school's team. In a time where girls are rarely given a shot at taking part in high school football (or sometimes even excluded), it's refreshing to hear a story of triumph such as this. It's probably safe to say that if it weren't for the encouragement of Amat's coaches she probably would never have gotten involved in high school football at all.
What do you think of the long-held notion that girls do not belong in high school football? Do you think more girls should be encouraged to take part in this sport?
Would you feel comfortable with your daughter joining her high school football team?