Here's a Few of Our Favorite Air Fryers

By
SheSpeaksTeam
Sep 07, 2021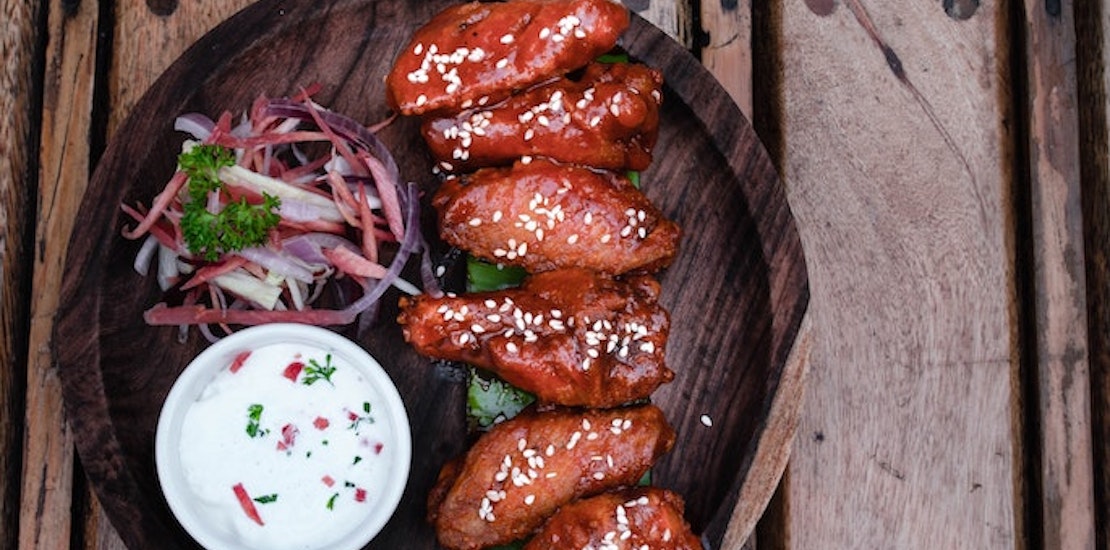 Unsplash
If you've heard friends and family gushing about the benefits of owning an air fryer (like cooking crispier, tastier dishes while using less oil) then you are not alone. Here's a look at a few of our member's favorite air fryers they use to cook and crisp up lots of yummy dishes:

Ninja Max XL Air Fryer

A little larger than the original model with a 5.5 quart basket ready to air fry up to a 3 pound recipe. The manual also comes with 20 ready to go recipe ideas if you aren't sure where to start. SheSpeaks member amos312 is very happy with her purchase of this Ninja air fryer and says, "I was skeptical of the whole air fryer trend, but I bought my husband one for his birthday just so he could cook tater tots in it. We are loving this air fryer. You can cook so many foods in it. Items that we would normally deep fry or microwave we are cooking in the air fryer. Food taste better cooking it in the air fryer than microwaving & you don't get all the grease from a deep fryer. This is so easy to set up & it comes with a book for cooking times guidelines. Once we find the time & temp that we like to cook with we just write in the book. Extremely easy clean up, nothing sticks & you just wipe out. Easy Peasy. Love, love, love this appliance."


Philips Airfryer XL
Another family airfryer option since this allows the user to cook up to 5 portions at one time. It also comes with 7 easy preset programs for staples like frozen snacks, french fries, grilled veggies and even cake. SheSpeaks member JessicaMac has been impressed with her Philips air fryer and says, "We use this a lot to crank out meals for our kids from the freezer, it does a great job on frozen products. It even helped save Thanksgiving one year when we realized our turkey was undercooked a bit after carving, so we put the pieces in the Airfryer and they turned out great!"

Power XL Vortex Air Fryer

This is comes in a 4qt size if you are cooking for one or two people and a larger 7 quart family size air fryer. The inside compartment is made of a non-stick material that is easy to wipe clean between uses. SheSpeaks member VickiCoffey uses her Power XL regularly and loves how quick she can make tasty meals. She says, "This Vortex Power XL air fryer is amazing! I put off getting one for a long time, and I am so sorry I did!! I finally got this one and I absolutely LOVE it! Its the perfect size! Its big enough to accommodate enough food for my husband and I with leftovers! Its easy, and its quick! I highly recommend this air fryer for anyone wanting to make great food in little time! From your freezer to your plate in no time!"


Cuisinart Airfryer Toaster Oven
This product may make you want to throw out your toaster and microwave since you can do just about anything with this. And the stainless steel little oven will look good on your counter as well. SheSpeaks member TheMaven says this is "no ordinary toaster oven". She goes on to explain, "The power of this thing is not like any I have ever used. Pretty much anything you bake should be baked about 50 degrees less than you typicaolly would, and for much less time. It has a light, and I suggest using it. Initially I burned almost everything. Now, I love it. While I bake chocolate chip cookies in the big oven, I can bake 2 6-inch skillet cookies in this one. I can bake a bag of popcorn chicken in it without having to heat up the big oven. I can air-fry a box of burgers or a bag of that famous red-bag chicken or a couple of juicy sirloin steaks. The husband loves making toast in it. We use it several times per day. It is well made of quality materials. The sides and top are stainless steel. The rack and basket are also stainless steel. The baking pan is a source of irritation because it is aluminum that discolors very easily. However, it is well made. There is also a full-size crumb tray that is very easy to remove."

Do you own an air fryer? Which is your favorite? Share your reviews here!

And share your go-to air fryer recipes below.