Fun and Creative After-School Snacks, Part 1

By
savvyjulie
Sep 08, 2011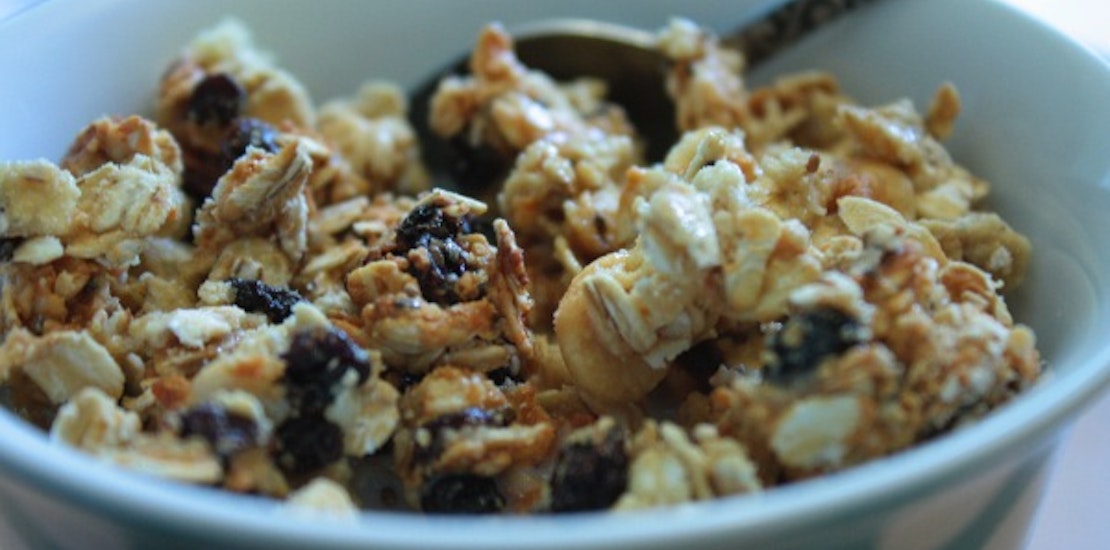 September is nearing and with it, the start of the school year. Too often, we veer towards overly-processed packaged foods for our after-school snacks. On the other end of the spectrum, we can try to work in some plain fresh fruits and vegetables, let's face it, it can get somewhat boring. So let's mix it up with some of these creative and healthy after-school snacks that are sure to keep the afternoon exciting.
Snack 1: Homemade Granola.
Granola is so simple to make, and oh-so-versatile. Plus, the recipe is kid-friendly. Let your kids choose their favorite mix-ins, and they are sure to gobble down a filling bowl of granola with milk or yogurt when it comes out of the oven.
Snack 2: Fruit and Yogurt Parfaits
Layer your homemade granola with some yogurt and fresh fruit. This is especially refreshing in the warm end-of-summer afternoons.
Snack 3: Seasoned Popcorn
When popped in very little (or no) oil, popcorn makes a great high-fiber crunchy snack. To add some variety and keep everyone happy, mix up some different popcorn seasonings, and allow each person to add their favorite flavors to their bowls.
Snack 4: Vegetables and Pita Chips with Hummus
Serve up a bowl of carrot sticks, sliced bell peppers, whole sugar snap peas and broccoli florets with some pita chips and hummus. To make your own pita chips, cut a pita into 8 wedges, and separate the two layers of each wedge. Brush with oil, sprinkle with sea salt, and bake at 400F for 6-7 minutes.
Snack 5: Fruit Slices with Peanut Butter Dip
Mix 1 cup pumpkin puree, 1 cup peanut butter, 1 teaspoon vanilla extract and ⅔ cup packed brown sugar to create a sweet dip for sliced fruit. Mix in some cinnamon and nutmeg for some extra spice and flavor.
What's your favorite after-school snack?
Stay tuned for Part 2!