From the Playground to the Polls

By
drodriguez
Aug 08, 2008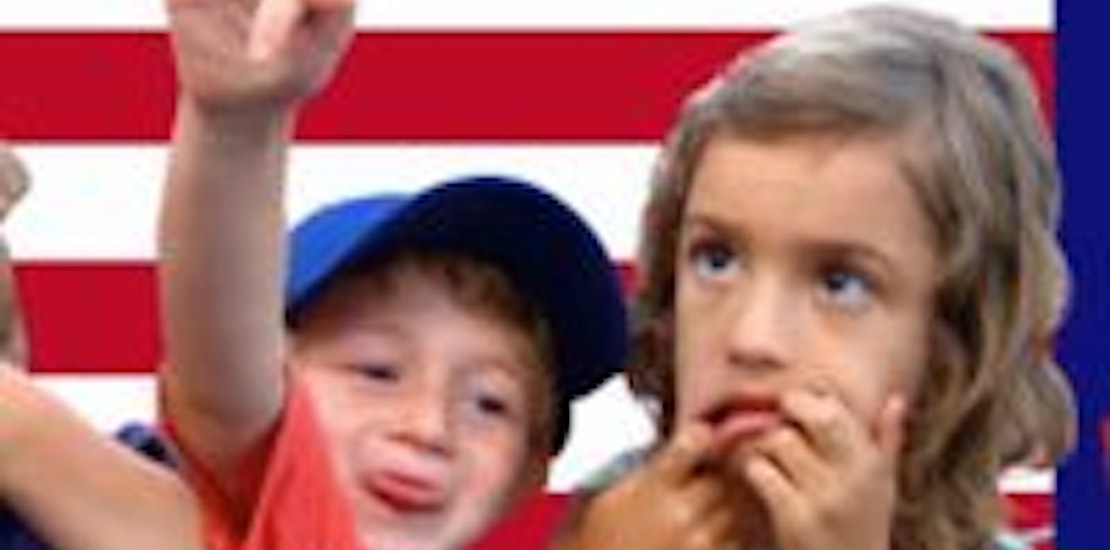 Mixing kids and politics may seem like a strange notion to some. Many parents probably don't talk to their kids about politics because they just don't think they would be interested. But what if they do care and what if they were given a voice in the public arena? One company that specializes in children's wear, If Kids Could Vote (IKCV) is taking this cause to the front lines.
Earlier this summer IKCV started a petition to "make 12 the new 18" by urging officials to lower the voting age. The company admits the campaign is mostly in jest, but makes a few good points just the same. It is true that most, if not all, decisions made in the political arena will directly impact our children's futures. Getting kids more involved in politics when they are young might prove to be invaluable to them as they make decisions growing up.
From onesies to t-shirts, the humorous line of children's wear IKCV puts out is sure to be a conversation starter for kids and their parents. One of their more popular t-shirts reads "I can't vote?Please don't blow it." with an American flag imprint in the middle.
Another clothing line called Tutti Bella offers a line of political t-shirts for children as well. You can either get a shirt that reads "Lil Republican" or "Lil Democrat" in a tiny size for your child. These t-shirts come with the iconic elephant and donkey emblem in the center.
Former consultant for UNICEF and founder of If Kids Could Vote, Peter Cenedella, tells the story of how he started the unique kid's clothing line, "I came home from work one day and my daughter said, ?Daddy, I want to cancel being an animal doctor and run for president!' That's when I realized kids and politics could mix in a really hopeful way. Most of all, kids don't want to be cynical. They want to believe and be engaged, and let's face it ? American politics could really use an infusion of that kind of youthful attitude. That's why we started doing this."
To sign the IKCV petition to "make 12 the new 18" or to check out their clothing line for kids you can visit www.IfKidsCouldVote.com . And to check out what Tutti Bella has to offer you can visit www.TuttiBella.com .
Have your children expressed any interest in politics yet?
Do you think they would enjoy expressing themselves with political wear, like the t-shirts offered at If Kids Could Vote or Tutti Bella?