By
jonbonjovious
Sep 30, 2011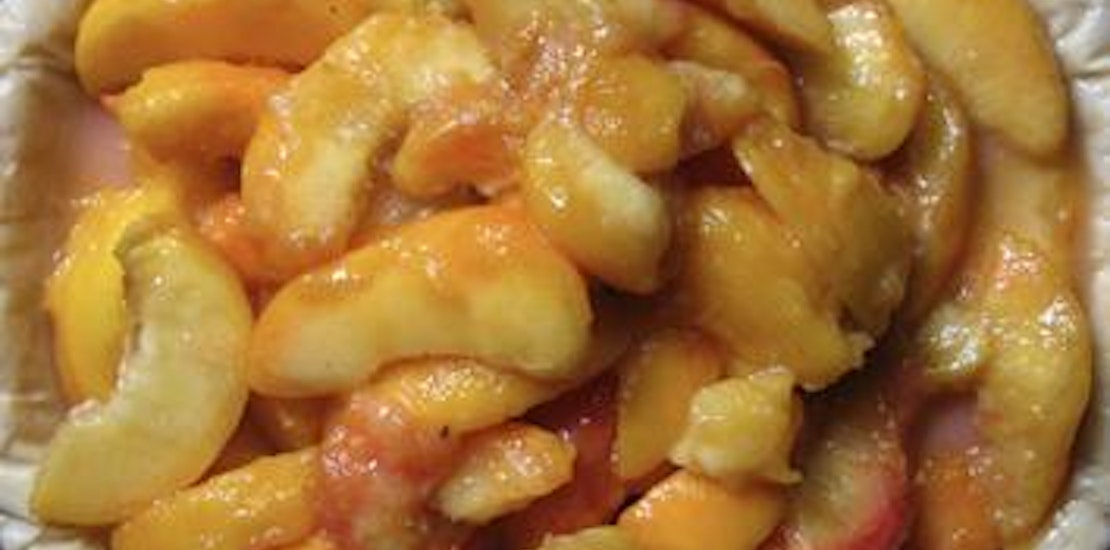 Pastry:
9" pastry shell
or make from scratch:
1-1/4 cups all-purpose flour
1/2 tsp salt
1/3 cup shortening
4 to 5 Tbsp. ice water
Directions:
In large bowl compbine the 1-1/4 cups flour and salt. Use a pastry blender or two knives to cut in the shortnening utnil mixture is crumbly. Gradually add water, tossing with a fork until mixture is moistened. Form into a ball.
On floured surface, flatter ball. Use a rolling pin to roll out pastry to a 12-inch circle. Transfer pasty to a 9" pie plate. Trim pastry to 1/2 inch beyond edge of paie plate; flue edge.
Peach Streusel Pie Filling:
3/4 cup all-purpose flour
1/2 cup packed brown sugar
1/3 cup sugar
1/4 cup cold unsalted butter, cut into 1/2" cubes
6 cups sliced, peeled fresh peaches
Directions:
Preheat oven to 375 degrees.
In small bowl combine the 3/4 cup flour, brown sugar and sugar. Use a pastry blender, or two knives to cut in butter until mixture resembles fine crumbs. Sprinkle one cup of the streusel onto bottom of pastry. Top with sliced peaches. Sprinkle with remaining streusal.
Bake for 40-45 minutes or until filling is bubbly and streusel is golden brown. Cool on a wire rack.
Makes 8 servings.