Fifty Shades of Grey Fans: Let Them Drink Wine!

By
SheSpeaksTeam
Oct 04, 2013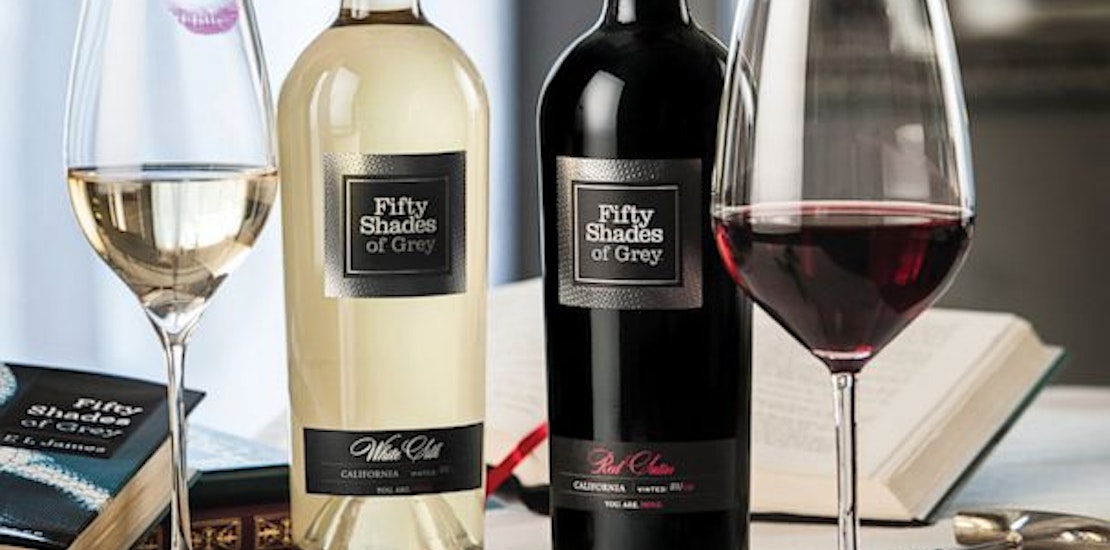 The perfect pairing for your next Fifty Shades of Grey book club meeting would obviously be the new Fifty Shades of Grey wine. Author of the world famous erotic romance book, E.L. James, is introducing the new line of wines to her fans and hopes bottles will fly off the shelves as fast as her books.
The Fifty Shades of Grey wine that is available September 30th at retailers and through FiftyShadesWine.com is described on the wine website by the author herself. James' new wines have been "personally blended" to pair well with the book and she believes readers will agree that wine plays a key role in how the story plays out. She says, "Wine plays an important role in Fifty Shades of Grey, adding to the sensuality that pervades a number of scenes." (The FSOG website even has a list of close to 20 scenes where wine is involved.)
There will be a "Red Satin" and a "White Silk" available - the red being described as a Petite Syrah and Syrah mixture with "flavors of black cherry, cocoa powder, creamy caramel and vanilla, leather and clove spice." The white is said to contain "Floral aromatics of lychee, honey and pear lead off this white blend, tempered by flavors of crisp grapefruit, mineral and lush pear with a faint hint of butterscotch." The bottles will retail at about $18 each, but be careful as the website quotes a warning from Christian Grey; "If you spill the wine, I will punish you, Miss Steele."
What do you think of the new Fifty Shades of Grey line of wines?
Does this sound like something you would like to try or give as a gift?