Epic World Cup Win For Women's Soccer Team USA

By
drodriguez
Jul 11, 2011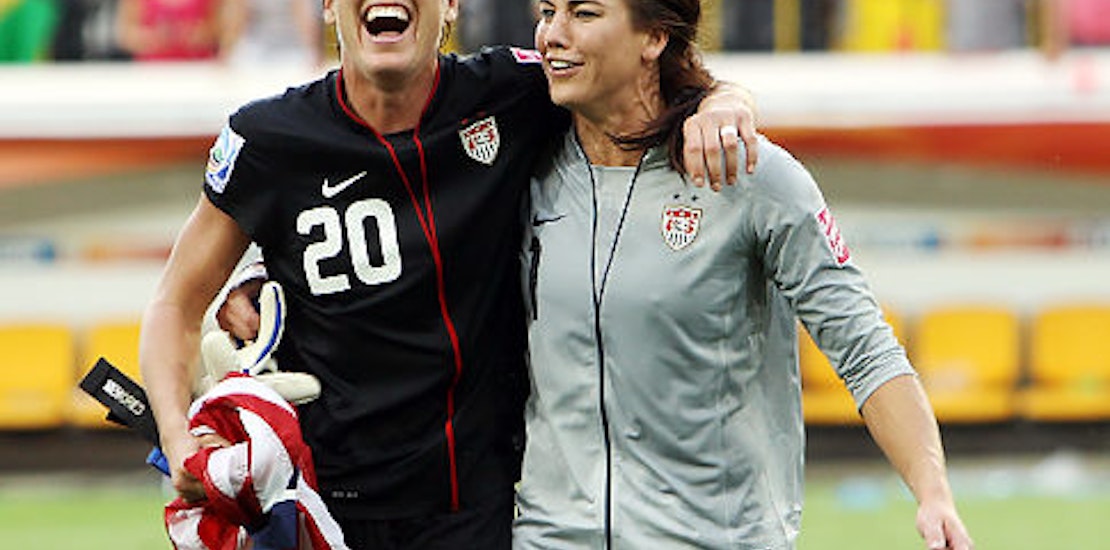 Faithful women's soccer fans (and many news ones too) were both stunned and exhilarated after the USA women's team made a late-in-the game comeback against Brazil in Germany during Sunday's game.
Just when everyone thought Brazil had the victory, team USA pulled out one last epic effort. U.S. teammate Abby Wambach was responsible for the goal that tied up the game at 2 – 2, allowing team USA to take the win on penalty kicks, 5 – 4.
USA team coach, Pia Sundhage, was quoted in the Los Angeles Times saying of her team's win "I come from Sweden, but this core American value of bringing the best out of one another is infectious. I'm very proud and happy to be coach of the USA."
Soccer fans will be tuning in when France and USA meet this Wednesday in the semi-finals of the 2011 World Cup. Tune in to ESPN at 11:30am EST on Wednesday, July 13th.
What do you think of Sunday's exciting team USA women's soccer match against Brazil?
Will you be watching the semi-final World Cup match on Wednesday?