Eight At-Home Fitness Finds Under $25

By
divinecaroline
Aug 03, 2009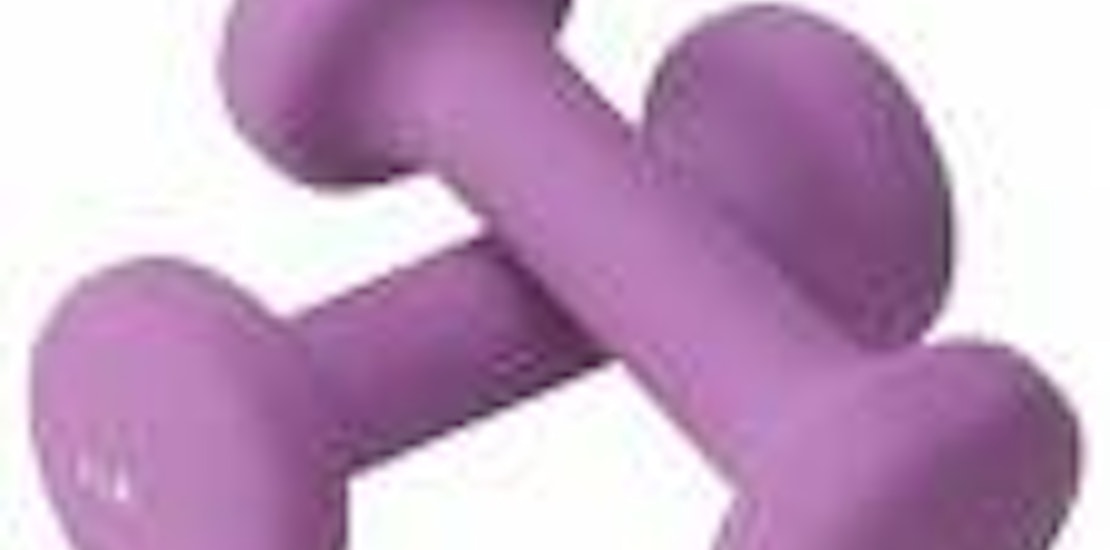 Positive thinking is great, but nothing combats hardcore stress like a good old-fashioned workout. No fancy gym membership with high-tech machines and spin classes? No worries. The steals we found require nothing but personal motivation. Used to their maximum potential, these workout tools guarantee you'll be too endorphin-charged to worry about your 401(k). Your only job? Calorie burning!
1. Yoga mat
Sure, you can use the community yoga mats for free from the gym, but you can also lick a Petri dish (which we also don't advise). This standard-size version is a calming $17.70, plus you don't have to worry about who left the very un-Zen-like sweat marks before you. Hello, no brainer!
2. Weighted medicine balls
Two four-pounders from Natural Fitness start at $18 for the set at Target. They're made of rubber (so they're durable but easy to handle) and come with exercise diagrams and instructions.
3. A perfect ab workout
Reebok's Core Ball is a steal at $13 (that's without the store's gold card, which drops the price to just over $10). The ball also comes with a hand pump and an exercise chart to guide you through head-to-toe toning moves.

4. Hand weights light on the budget
At GetFitSource, two-pound weights start at just $2.25 and are available up to 10 pounds for just $10.25 each. No bells and whistles, just weights, but that's all you really need to get sculpted for summer. Need some instruction? If you've got a gym, ask a trainer. Or check out your favorite fitness magazine for new monthly workout routines. (Can't afford the subscription? Here's how to start a magazine co-op and save.)
5. Muscle-building resistance bands
These brightly colored bits of latex seem fairly innocuous but we guarantee they'll whip your muscles (flexibility and range of motion) into shape. Six-footers start at under $5 each. You can find a slew of free online videos showing you how to use them.
6. Jump rope and weights combo
Our favorite old-school Rocky Balboa-style of getting fit is skipping rope. Next to running, it's about the cheapest cardio you can find. Danskin's 2-in-1 Combination Weighted Speed Rope has removable weights in the handles so you can up the ante on your upper body workout. It's also adjustable up to nine feet, so it packs easily for road trips.
7. Perspiration-proof running socks
You might think $10 is a lot to pay for something designed to soak up foot sweat, but once you test drive these high-tech moisture wickers from ASICS, you'll wonder why they don't make a bodysuit outta this stuff. We say cool, dry feet, even when you're soaked everywhere else, is totally worth a ten-spot.
8. High-performance sports bra
We're loving the Adidas Team ClimaCool racerback style. It uses ventilation channels and three-dimensional fabrics to move heat and sweat off the body so moisture evaporates quickly. It passed a test drive through spinning class with flying colors. Bonus: These two aren't under $25, but they'll payoff in spades toward your performance!
Everything-but-the-kitchen-sink pedometer
Garmin Forerunner 50 transmits your running or cycling performance to your computer so you can track workouts over time. It basically does everything (monitors heart rate, distance, pace, calories) except make you a sandwich when you're done. This baby is $79.99 after a $50 rebate at Costco. You've got no more excuses!
MP3 player sans the wires. We're sporting the $69.99 Sony W Series Walkman with built-in headphones. It's 2GB, it's wireless and it's only 70 bucks.