Dove's Latest Ad Campaign Has Women Talking

By
SheSpeaksTeam
Apr 26, 2013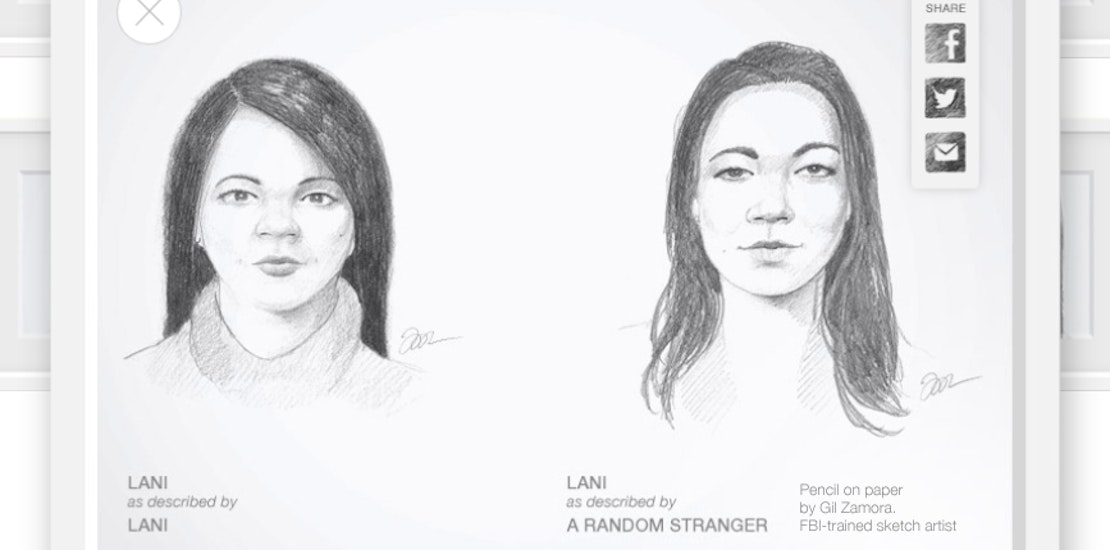 Dove's at it again with another unique viral ad campaign that has everyone talking. The new ads compare pencil sketches of women featuring one drawing based on how they personally describe their looks and the other sketches are done with the guidance of someone they have just met. The outcome hammers home the message that we are more beautiful than we think and tend to needlessly focus on imagined flaws.
Based on what the ads tell us, the women sit with forensic sketch artist, Gil Zamora. Hidden behind a partition, Zamora asks the women numerous questions about the way they look. It is only after a while that the women begin to understand someone is drawing a picture of them. Some women say negative sounding things like their "chin protrudes" or "I kind of have a fat rounder face" and "I would say I have a pretty big forehead".
Then, after the sketch artist has finished with these sets of sketches he begins interviewing other people who got to know the original subjects in the waiting room. Strangers offer more positive descriptors about the women's looks like, "She had nice eyes that lit up when she spoke" or "cute nose".
When the sketches are shown to the women side by side many of them are moved by how others see them compared to how they view themselves. One woman says, "We spend a lot of time as women analyzing and trying to fix the things that aren't quite right and we should spend more time appreciating the things that we do like." The ad ends with the line "You are more beautiful than you think."
Though many women have been touched by the ad, sharing it with friends on Facebook and email others criticize it for a number of reasons – one being that Dove is owned by a company that has also sold diet pills and cellulite cream.
What do you think of this new ad from Dove?
Do you think this type of ad campaign sends out a good message?