De-stress With These Tools: How SheSpeaks Members Find Their Chill Vibes

By
SheSpeaksTeam
Jan 19, 2022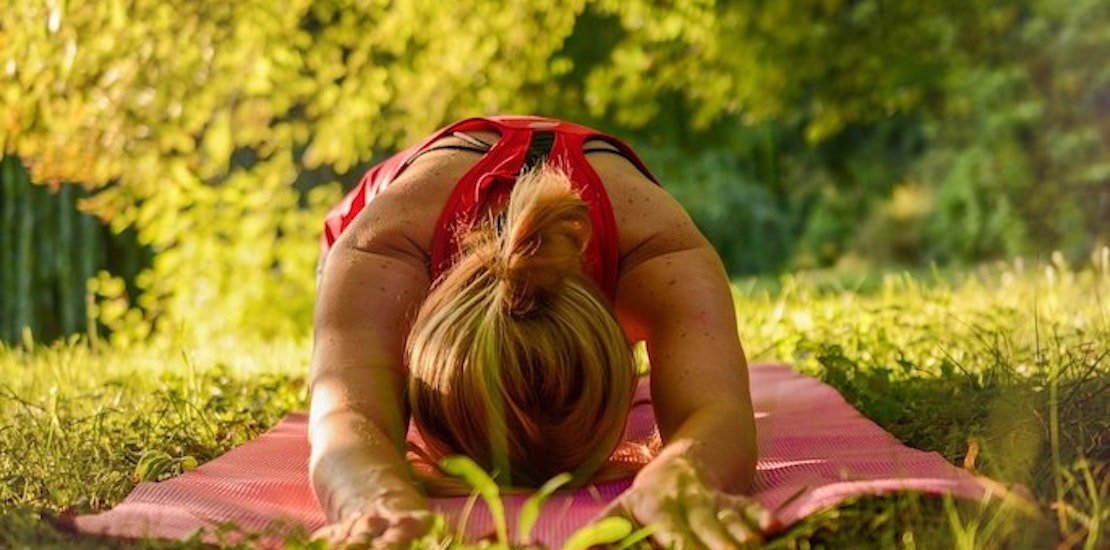 With the school and work year in full swing and holidays bearing down upon us, it's important that we keep our cool these next few weeks. Getting a good night's rest, taking a meditative moment here and there or just carving out some me-time each day is important to keep stress at bay. Here are a few tools our SheSpeaks members have on hand when they feel that anxiety creeping in.

Wacces Fitness Exercise and Stability Ball

Getting enough exercise can be key to battling stressful days and sleepless nights. This Wacces stability ball will be your best workout buddy for so many different exercises including just basic stretching and pilates. Plus, there are plenty of tutorials online to show you the many different ways to use the ball. SheSpeaks member Heidi23 was glad she made the purchase and says, "I use the ball to do situps and to help me with yoga poses mostly. It doesnt have a funky plastic smell like others so that's a plus and it hasn't popped on me either."





Twinings Herbal Tea Nightly Calm
With a blend of herbs known to ease tension, this cup of tea may be the best thing you add to your evening wind down routine. Just sipping on a warm beverage can bring on a more relaxed feeling and because this tea contains chamomile and lemon grass (many swear these are the sleepy herbs) it will make you feel ready for bed in no time. SheSpeaks member MEHarter says, "Twinings is my most FAVORITE herbal teas! The Nightly Calm is perfect to relax with before bed. It helps ease anxiety and stress without being overpowering. Very tasty with chamomile, spearmint, and lemon grass soothing you calmly without that dopey feeling that prescription sleep meds give you."

Bach Rescue Remedy

This little natural homeopathic flower elixir has had a fan following since the 1930's when it first debuted their "rescue remedy" to combat stress and bring on a sense of calm. Just a few drops and people say they can shake off the stress and go on with their day. SheSpeaks member jwimmer says she has had success with Bach to get to sleep at night. She explains, "From sleepless nights to busy mom filled days, I found myself struggling to get quality sleep filled nights. Remedy works like magic. I love the more natural approach so this is my go to."





Pacifica Lavender Moon Body & Pillow Mist
In the world of aromatherapy, the lavender fragrance is still the king of calm. So many people still use this scent to enhance a relaxing mood. And what better place to spritz on a soothing scent than your pillow? This mist can be used on your body, linens or directly on your pillow to bring on the zz's. SheSpeaks member vickimarie2002 is happy with this pillow mist and says, "This smells amazing and is so comforting and relaxing. It's great for using on bedding or body which makes it a nice option."

Lush Intergalactic Bath Bomb

Adding a warm bath to your nightly routine is sure to help you turn off the stresses of the day and why not be extra self-care indulgent and add one of these Lush bath bombs to the tub. The swirling bright colors and scent the bath bomb adds to the water can make your routine extra special and relaxing. SheSpeaks member kgummybear says, "Lush has never dissapointed me with a bath bomb. The intergallactic does not either. This is my all time favorite Lush bath bomb. The colors are so vibrant blue and pink and the smell is just amazing on top of that. So fresh peppermint is great. It is always one I pick up on my stops to Lush."


What do you think of some of the de-stressing techniques listed above?

How do you unwind at the end of the day? If you have any no-fail tools that help you keep the stress away, share reviews with us here!