Check Out the Results From Our Latest Community Survey

By
madisonscarcella
Mar 10, 2021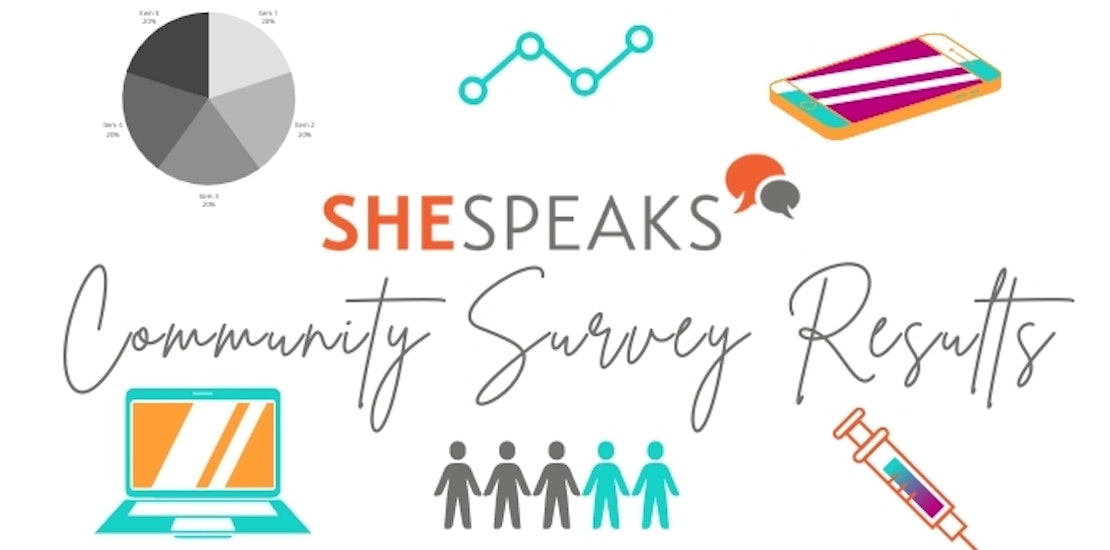 In our most recent SheSpeaks Member Community Survey, we asked about the top emotions you're feeling, the COVID-19 vaccine, your interest in virtual events, and your favorite online communities. Your feedback is so valuable to us, as it helps us understand the wants and needs of our community, and plan future events for all of you.

Thank you for your participation, and keep an eye on your inbox for our next survey! Here are the headlines from the most recent survey


The positive emotions are increasing! Compared to a survey fielded in January 2021, Hopeful remained at #1, Grateful moved to #2 emotion while Uncertain dropped to #3.
Cooking classes had the most interest (56%), followed by Self-improvement (44%), Book club (40%) and Beauty demonstration (38%). Stay tuned for more live events with SheSpeaks!

Clubhouse is pretty new! If you'd like an invite to join the app, send an email to info@shespeaks.com

What things in your life do you want to improve? What type of virtual events would you like to see SheSpeaks host? Are you feeling hopeful about 2021? Tell us in the comments.
The Community Survey was fielded online between February 24 - March 2, 2021, and 1,128 women from the SheSpeaks community responded.