Chocolate Lovers Rejoice! The Guilty Pleasure Just Got a Little Less Guilty

By
SheSpeaksTeam
Mar 29, 2015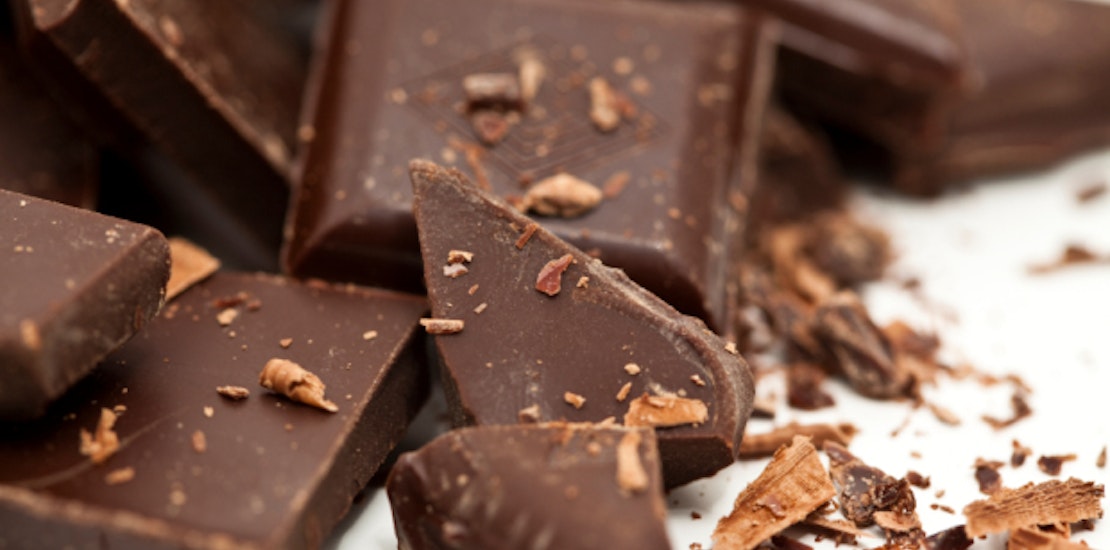 Chocolate lovers have something serious to celebrate as scientists reveal they've learned a way to make the decadent treat healthier. By tweaking the storing and roasting process of cocoa researchers believe they have made a chocolate with more antioxidants as well as an even sweeter taste.
A Detroit local CBS affiliate reports about the latest research from the University of Ghana that may change the way we look at chocolate. Scientists in Ghana say that by roasting cocoa beans at lower temperatures and storing the cocoa pods longer before roasting they have found a way to make chocolate that carries many health benefits.
One of the researchers involved in the study, Emmanuel Ohene Afoakwa, explains the process that led to the healthier chocolate. He says, "We decided to add a pod-storage step before the beans were even fermented to see whether that would have an effect on the polyphenol content. This is not traditionally done, and this is what makes our research fundamentally different. It's also not known how roasting affects polyphenol content."
Polyphenol is a type of antioxidant that is known to prevent cancer and cardiovascular disease. When researchers stored the cocoa beans for 7 days rather than just 3 they found that the antioxidant levels were the highest. They also found that roasting at lower temps for 45 minutes rather than the traditional 10 – 20 minutes in combination with the 7 day storage yielded chocolate with a higher antioxidant count. As an added bonus, researchers found that this process also led to sweeter chocolate.
The research team that brings us the healthier chocolate is not done yet. Afoakwa says that they intend to keep tweaking roasting and storing times to see if they can retain even greater antioxidant levels in chocolate making it an even healthier treat.
What do you think of the new "healthy chocolate" research?
Would you be interested in trying a healthier version of your favorite treat?