Check Out These Unconventional Charcuterie Boards

By
SheSpeaksTeam
Jul 29, 2020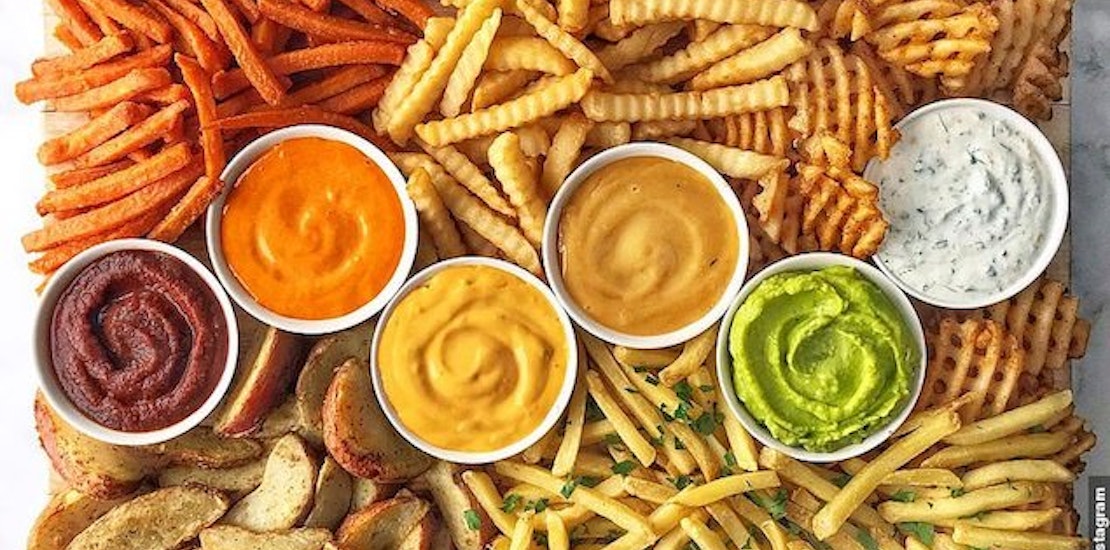 The Delicious/Instagram
When most think of a charcuterie board, we picture cured meats and cheeses galore, perhaps with some dried fruits or fancy jams thrown in for good measure. But a new snack trend is turning your charcuterie board into an unconventional offering of everything from pancakes to french fries.

Here are a few of the latest charcuterie creations we can't wait to try at home:

The Pancake Board
Next time you're whipping up a Sunday breakfast for your brood, take a look at Valentina's Corner Pancake Charcuterie Board. Her breakfast board includes artfully-placed pancakes, fruit toppings, Nutella spread (or other dip), chocolate chips, pads of butter and whipped cream. For the savory meat-lovers, there is even a special corner for breakfast meats like bacon and sausage.

(If you're looking for a great pancake recipe to try, SheSpeaks member Shannon717 offers up a delectable homemade Banana Pecan Pancakes recipe.)



Photo Credit: Valentina's Corner

Dessert Charcuterie Board
For those of us with a hankering for something sweet, the dessert board from Cookies & Cups will just about blow any dessert lover away. Cakes, cookies, candies, dips and fruits make up this sweet and dreamy snack board. She even adds a no-bake homemade chocolate salami as an homage to the traditional charcuterie board. Find the recipe here.

Cookies & Cups offers the following advice: "A trick to putting a charcuterie board together, no matter the size, is to fill all the space. You want your board to look abundant, and the key to this is fill up the empty spots. You can do this with nuts, peanut butter cups, or popcorn….really anything that can fill in the blank space."



Photo Credit: Cookies & Cups

French Fries and Dips
Whether you prefer crinkle cut, curly, steak fries, shoestrings, or the beloved tater tot - you can have it all on this french fry charcuterie board recipe from SimplotFoods. The different style of fries you offer on your board is up to you and your fryer/oven capacity. For dips, you can go with the traditional cheese dips, mustards, ketchup, mayo and barbeque sauce. Or Simplot suggests trying out flavors of dressings like avocado ranch and Green Goddess Aioli.



Photo Credit: Simplot Foods

The Vegan Option
Just one look at the DIY Vegan Charcuterie Board from The Plant Philosophy and you won't be missing your meats and cheeses for a moment. The vegan snack board is filled with scrumptious alternatives like fresh breads, fruits, veggies, nuts, olives and dips. A favorite on this board is the recipe for the Lemon, Cranberry and Pistachio Cashew Cheese Ball. The no-bake recipe requires less than ten ingredients and just takes a few minutes to get it together.



Photo Credit: The Plant Philosophy

What do you think of the various charcuterie board ideas listed above? Which do you want to try?

Have you put together an unconventional charcuterie board? Please share your unique snack boards below!