By
shayaddison
Oct 13, 2011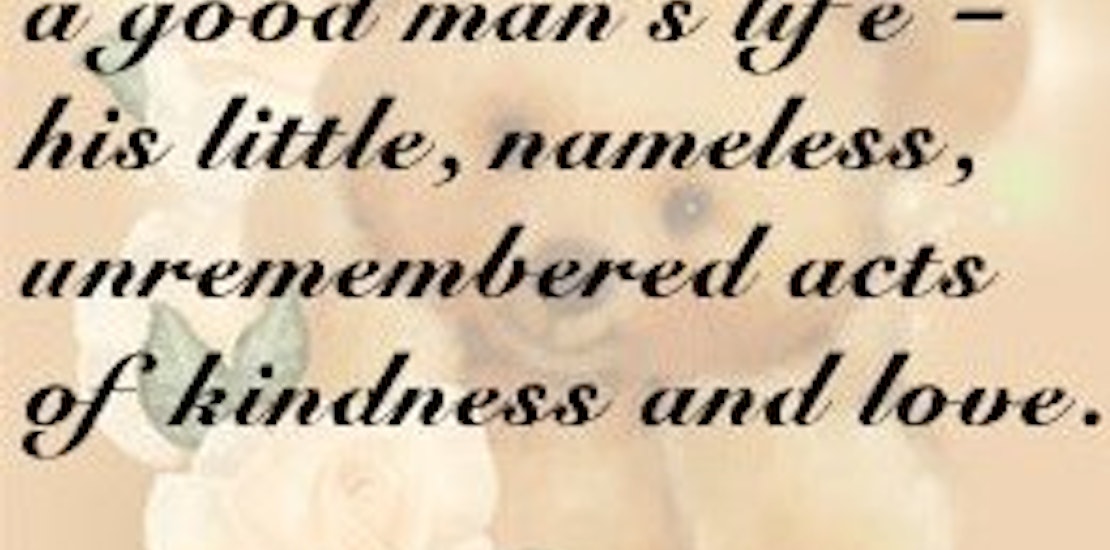 Sweetest Day is celebrated each year on the third Saturday of October - but many people have never even heard of it! I did some research into the holiday and have become rather inspired.
Sweetest Day was originally created in 1922 by a Cleveland philanthropist and candy company employee. He felt that the city's less fortunate were very often overlooked and neglected. So with the help of some friends, he started giving out candy and small gifts to orphans, sick and the elderly. The holiday spread and soon even movie stars were giving out candy and trinkets to others! Since then Sweetest Day has mostly been observed regionally in the Great Lakes area and some parts of the Northeast but it's gradually spreading to other areas of the country as well. I like to think that Sweetest Day is similar to Valentine's Day, but with a goodwill twist!
We get so busy in our own lives with our hectic work schedules, our kids activities and our own families that we sometimes forget about the plights of others. Thousands of people suffer every day in the US from unemployment, the loss of a loved one, depression, sickness, homelessness, hunger and many other challenges. On this Sweetest Day, I ask you all to consider not only your loved ones but also the sick, the elderly and the under-privileged of your communities. What can you do to help brighten the day of someone else who's suffering?
Schedule a trip for you and/or your family to visit a nursing home or a shut-in in your community. Bring a treat or craft to share with them and ask if there's anything they'd like for you to do while you're there - read to them, write correspondence for them, fix something, etc. (Note: Always check with nursing homes first to see what's allowed there.)
Do a RAK - a Random Act of Kindness. Write an anonymous thank you note to someone who inspires you. Leave a small gift for a coworker on their desk while they're gone. Pay for the person behind you in the drive-thru line. It can even be as simple as holding the door open for someone or helping them put their groceries in their vehicle.
Make up carepacks for the homeless. Too often we see disheleved people sleeping outside or begging for money and just pass on by. Travel-sized items like toothbrushes, soap and deodorant are cheap and can be put together quickly. Stick some in your vehicle to give away - and be sure to stick an encouraging note or list of shelters/resources in there as well.
Donate! Instead of throwing out your stuff, pass along your old clothes, books and household items to places that will resell or give them away. If you're a coupon queen who regularly picks up deals, pick up some extra and donate to local homeless shelters and food banks. Not only is donating more enviornmentally friendly, it also could really help someone out who's struggling.
Think about all the different people in your community or church and how you could specifically help them. Is there a single mom who's struggling? Offer to babysit for her so she can have some time to herself. Know someone who's dealing with depression? Offer to come over and visit with them, to be a listening ear. Or help someone who's dealing with a debilitating illness by cooking for them, keeping up with their yardwork or cleaning their house.
I think we should embrace Sweetest Day and try to celebrate it not only in October, but every day. I'll leave you with this thought: The Retail Confectioner's International describes Sweetest Day as, "...not [being] based on any single group's religious sentiment or on a family relationship. It is a reminder that a thoughtful word or deed enriches life and gives it meaning."
Resources and More Information:
The Romantic - Sweetest Day
Retail Confectioners International
Random Acts of Kindness Foundation