Celebrate! It's National Cherry Month!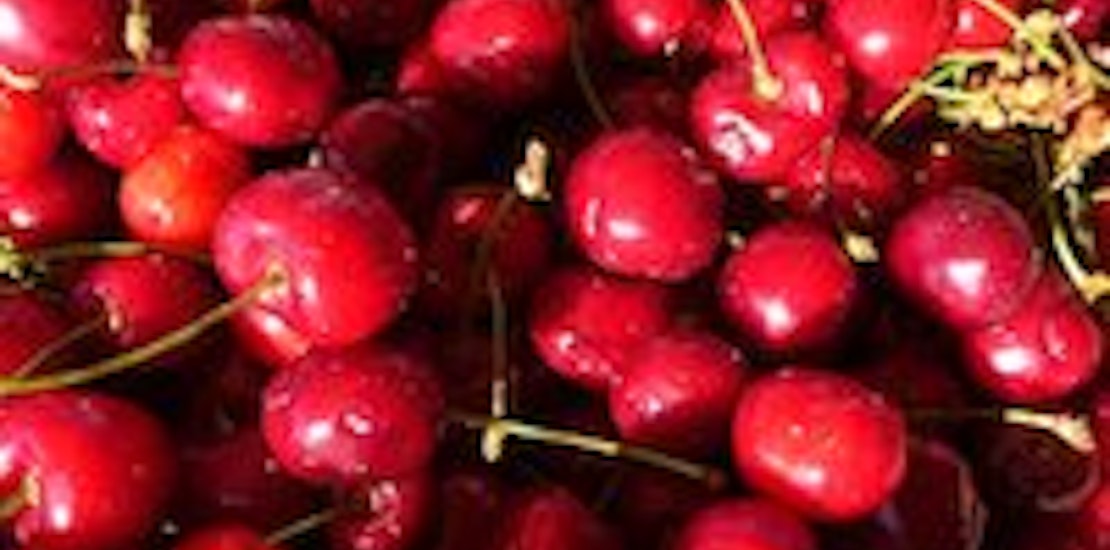 It's February! Take a break from your online searches for an easy Valentine candy treat and romantic Ronald Reagan quotes and focus on the really important things the month is known for. I'm referring, of course, to February being National Cherry Month!
Don't scoff. After weeks and weeks of dreary gray skies and yards covered with ice and snow, or worse, dead grass, we're all ready to celebrate the lowly but bright and cheery cherry.
Did you know that ...
Shakespeare used cherries as a symbol of love and romance in "A Midsummer Night's Dream"?
In Japan, cherries symbolize the brevity of life: 'The cherry is among flowers as the samurai is among men'.
"Very Cherry" was the #1 flavor of Jelly Belly jelly beans for 20 years until 1998, when it was overcome by Buttered Popcorn. Very Cherry returned to the #1 spot in 2003.
Kirsch (cherry liquor) comes from the Mesopotamian word karshu, which refers to the first cherries cultivated in the region, in 8 BC.
Watch out! The oil of wild cherries contains a small quantity of cyanide.
Did George Washington really chop down a cherry tree? Most likely, no. His biographer, Mason Weems, created the story as a way of illustrating our first president's honesty.
France's King Charles V loved cherries so much, he had more than 1,000 cherry trees planted in his garden.
Here are some fun and delicious cherry recipes to celebrate with this month:
Little ones at home? How about some cherry theme ideas for kids?
Happy Cherry Month! May yours be filled with all of the sweetness and none of the pits.
Source: