Updated Offer: 30% OFF "Send The Trend" Can Help Pull Together Your Next Outfit

By
drodriguez
Jul 25, 2011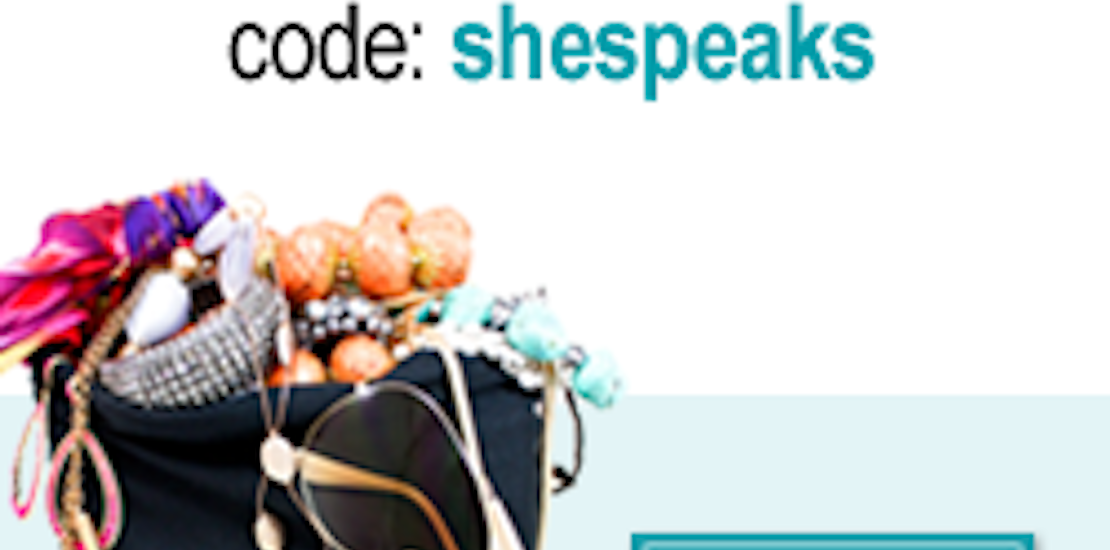 Next time you find yourself standing in line with the perfect dress or outfit in hand, take comfort that you no longer have to hurriedly scan the checkout counter to find the all-important stylish accessory.
SheSpeaks is excited to launch the new Deals & Offers section of our site and introduce you to the first of our exclusive offers - a week long 30% off discount to join Send the Trend. The team at Send the Trend will do all the fashion finding legwork for you, making it easy for you to keep your style and stay up to date on the latest trends.
Here's how Send the Trend works: First you take their online style survey so the Send the Trend team can put together your personalized style profile. Then, once a month, they will choose a selection of customized accessories from earrings, bracelets, head bands, scarves, necklaces, hats, and much more for you to peruse over your morning coffee. You simply pick what you like and they send it to you without any shipping fee.
Send the Trend, is a monthly accessory service that you can think of like your own personal shopper. Each month you pay a $29.95 membership fee to receive the accessory that you like best. If you decide it's not in your budget to spend, you can opt to skip that month with no charge.
You can also give the gift of effortless style by purchasing a Send the Trend gift card.
The stylish Send the Trend team includes notables like designer and Project Runway alum Christian Siriano and entrepreneur Divya Gugnani (who as author of Sexy Women Eat, Food Network guest, and founder of Behind The Burner, seems to have her fingers prominently placed on the pulse of what's trending today).
See our recently launched Deals & Offers page for more details on the exclusive 30% OFF discount (ending July 31), plus check out some of the other hot deals we've got going on.
Does the Send the Trend accessory service sound like something you'd like to try?
Tell us about your accessory style, are you cuckoo about cuffs or obsessed with earings?