By
zenfulwoman
Mar 13, 2012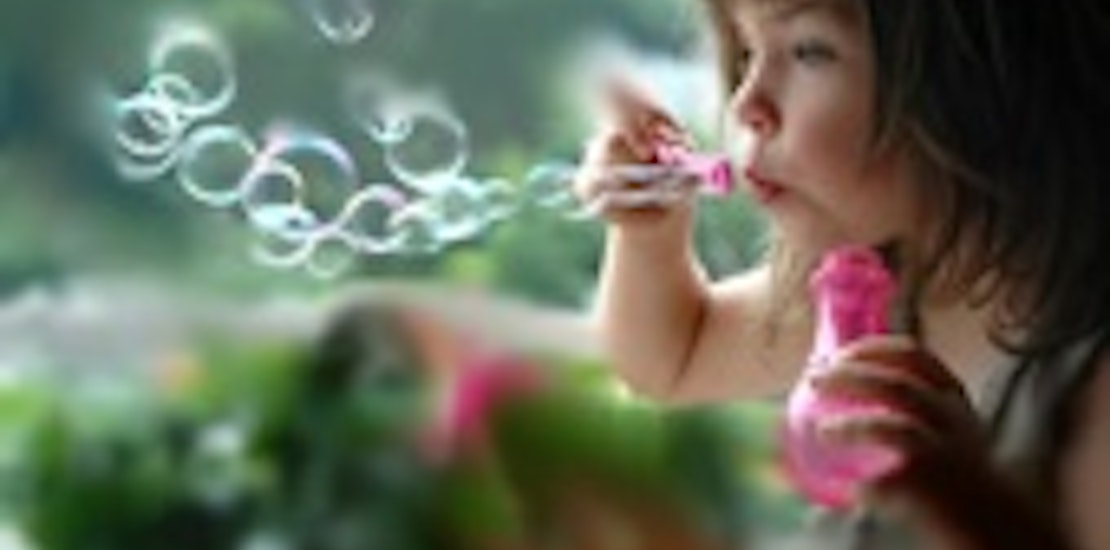 Bubbles and bubbles fly around watch how they float in the sky. Why am I excited to say that National Bubble Week is beginning Sunday, March 11 and ending on Sunday, March 17? With the weather beginning to change, it now gives the opportunity to enjoy the coming of spring with your family, friends and kids. It is not just for kids, it is for everyone and anyone from 0 to 90.
There are many ways to celebrate bubble week as a family by making bubbles at home. The best part of it for the parent is that the children will not know it is educational too. As creating the bubbles, your imagination goes wild with excitement to expand itself even further. Do not cheat, create your own bubble from simple ingredients. One recipe I found is
Basic Bubble
, which includes 2 tablespoons of dish soap and one cup of water.
It is a week of fun and a week of play that each day can be what you want it to be. Plan a party with a theme, maybe with Bazooka Joe bubble gum, and see who can blow the biggest bubble or how many bubbles can you blow in a timed period.
In closing, I am referencing a poem, which I found while looking up National Bubble Week.
When I'm blowing a bubble,
it's always a sphere -
With a dipper that's square,
rounded bubbles appear.
With a three-sided dipper,
I still get round bubbles.
Blowing bubbly cubes
is giving me troubles!