Breaking the Gender Rules In Your Closet This Fall

By
drodriguez
Sep 05, 2008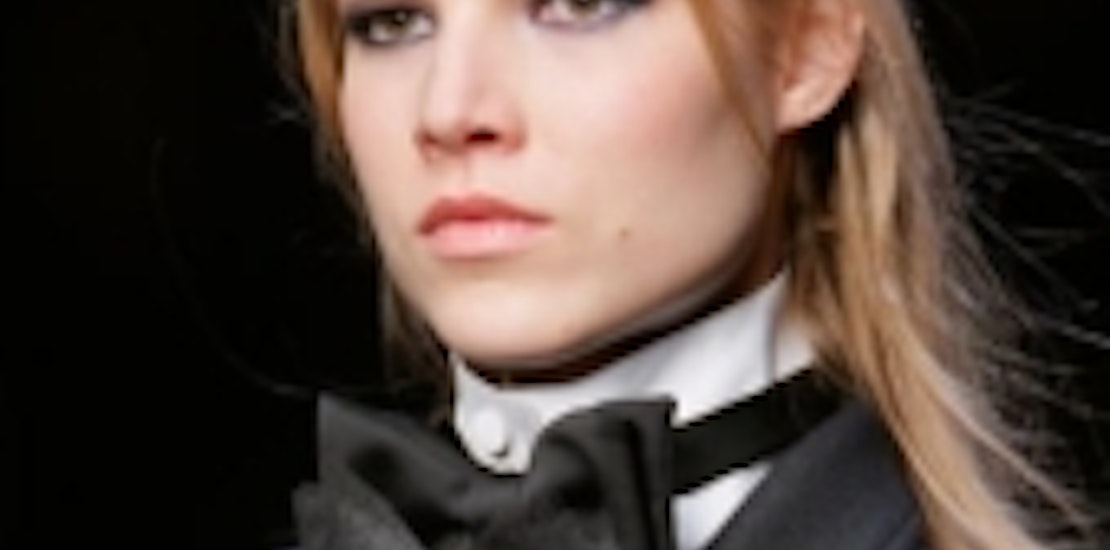 Browsing the latest fall fashion trends may come as a surprise to some expecting to see the same old skirts, boots, and sweaters. Designers have done something completely different this year with many of their pieces questioning the old gender roles.
A recent Forbes article put the spotlight on this new trend offering the idea that a more casual atmosphere in the office has allowed for the latest fashions to gain popularity. Cynthia O'Connor, founder and CEO of Cynthia O'Connor + Company tells Forbes, "Business casual in the workplace has really opened up the blur in gender lines. The ability for both men and women to dress down at work is presenting more options for wardrobing."
Masculine themes could be seen in women?s clothing during the 1920?s and now it seems a lot of these looks are coming back. Marc Jacobs? fall line features both men?s and women?s suits with little difference in detail between the two. Even the dresses this fall are reportedly resembling suits.
Forbes also reports that women?s jackets and sweaters are being transformed with stitches made to look like elbow patches. Benjamin Belton, president of a retail chain in Western North Carolina reports that accessories have been given masculine undertones with studding and vintage hardware added to shoes and handbags.
Women are not the only ones seeing this kind of change in their wardrobe. It is also being reported that the ?man purse? will be big this fall. Large leather bags for men?s personal items will be seen in abundance this season. Also, the color purple is said be a popular shade for both sexes this fall.
What do you think of the latest ?gender bending? fashion trends this fall?
Do you think you will incorporate this trend into your wardrobe?