Bald and Beautiful, Barbie Gets a New Look

By
drodriguez
Apr 05, 2012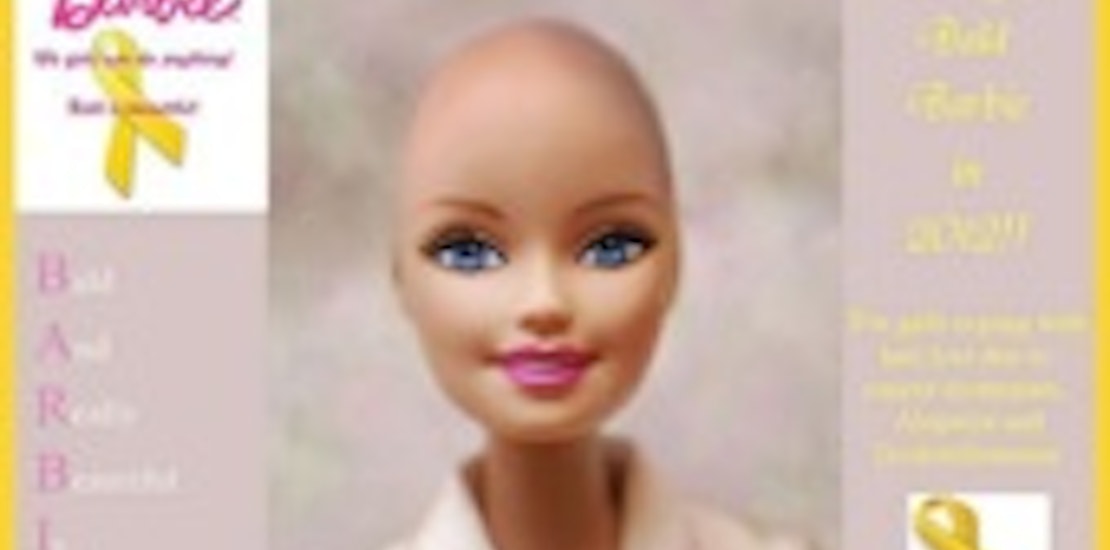 Through the years we have witnessed many different incarnations of the Barbie doll, but now the hard work of those pushing for the production of a Barbie doll unlike any we've seen in the past has finally paid off. Mattel has agreed to manufacture a hairless Barbie for young girls dealing with hair loss from cancer treatments, Alopecia, and Trichotillomania. A Facebook page called "Beautiful and Bald Barbie! Let's see if we can get it made" caught the attention of the Barbie making company and the rest will soon be history.
A recent report from CBS News discusses the plans for the new bald Barbie which will come with wigs, scarves, hats and all the other accessories little girls love to style their dolls with.
But before you rush out to your local toy store, the company says they are not for sale. Instead, the dolls will be donated to children's hospitals and the National Alopecia Areata Foundation.
Co-founder of the Facebook page that started all the buzz about bald Barbie, Jane Bingham, explains why she thinks this doll will help kids dealing with hair loss. Bingham says, "We want girls to know they're not dependent on their hair for their self-worth and their beauty. Women and children, it's looked down upon that you would go out without your hair. People would automatically assume that you're sick and you should stay at home in bed. We wanted to change this stigma especially for girls because they don't have many people to look up to."
What do you think of plans for the new bald Barbie?
Do you think this doll will help young girls going through the process of losing their hair?

*Photo courtesy of Facebook page "Beautiful and Bald Barbie! Let's see if we can get it made"*