Are You A Wee Bit Irish? Enter the SheSpeaks Shamrock Giveaway

By
SheSpeaksTeam
Mar 16, 2015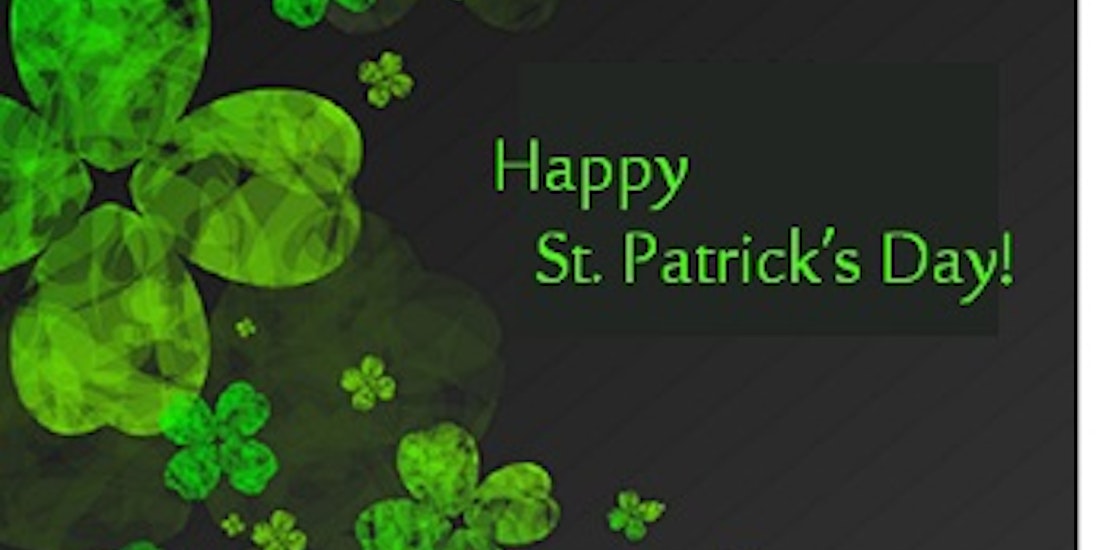 Whatever your background may be - it's hard not to feel Irish on St. Patrick's Day & join the revelry of 80 million people around the world who celebrate Emerald Isle ancestry, right?
So get your shillelaghs in hand and start rockin' the green with us in our Shamrock Giveaway where you can win a $100 American Express Gift Card!*

But just before we start partying, join us for a tip o' the hat as we honor the contributions of Irish-Americans who have shaped every facet of American life and stirred us with their talent and charm.
| | | |
| --- | --- | --- |
| Topping the list of those who have significantly shaped our dreams as a nation are Walt Disney, industrialist Henry Ford, founder of The Ford Motor Company, & the inventors of the modern fast-food industry, Dick and Maurice McDonald | | |
| President Barack Obama and Vice President Joe Biden are, in part, of Irish descent as are Ronald Reagan, John F. Kennedy, Bill Clinton, Jimmy Carter and 18 more United States Presidents | | |
| Prominent Irish-American literary figures include Nobel Prize winner Eugene O'Neill (Long Day's Journey Into Night), Pulitzer Prize Winner Frank McCourt (Angela's Ashes), F. Scott Fitzgerald (The Great Gatsby) and Atlanta resident Margaret Mitchell (Gone With The Wind) | | |
It is often said that the Irish received the gift of gab from the Blarney Stone - TV talkers Phil Donohue and Erin Burnett come to mind, as well as speechwriter Peggy Noonan, and columnist Maureen Dowd. Nine Justices of the Supreme Court, including Sandra Day O'Connor, have Irish roots as well as sports legends Tom Brady, Jack Dempsey, and John McEnroe. But above all Irish-Americans are beloved for their humor and wit, which brings us to our giveaway question about the 'lilt of Irish laughter':
Who is your all-time favorite Irish-American comedian?
To enter, tell us in the comments below
and you will automatically be entered to win a $100 American Express Gift Card!
| | | | |
| --- | --- | --- | --- |
| | | | |
| Jimmy Fallon | Rosie O'Donnell | Conan O'Brien | Johnny Carson |
| | | | |
| | | | |
| Bill Murray | Joel McHale | George Carlin | Stephen Colbert |
We wish all of our SheSpeaks members a Happy St. Patrick's Day!
"I just entered to win a $100 Amex GiftCard in the @SheSpeaksUp Shamrock Giveaway bit.ly/1MEf1NA"
*Open now through March 30, 2015 to US residents 18 years or older.

Congratulations to our lucky winner: cathyb43