Are Snow Days On Their Way Out? One School Replaces Them With Online Classes

By
SheSpeaksTeam
Nov 13, 2014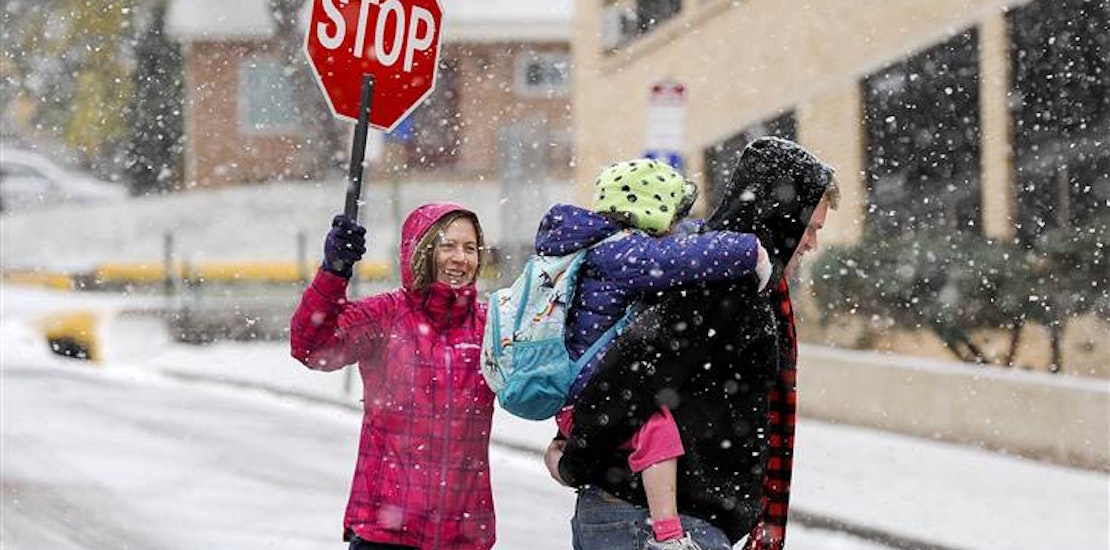 For kids, snow days mean a day spent frolicking in the snow, sipping hot chocolate and hoping for another day off from school tomorrow. But are these wintery weather days off about to be a thing of the past? One school in Minnesota has done away with "snow days" and implemented a program to teach classes online when the weather outside is frightful.
Today reports about the Cathedral School in St. Cloud, Minnesota that has come up with an alternative to snow days, allowing children and teachers to essentially work from home when weather prevents them from making it to school. As more teachers and schools become internet savvy, it's likely online classes on snow days will become the way of the future.
The Cathedral School teaches grades seven through twelve and has been planning to roll out the virtual classroom program for about 4 years now. It has been made easier due to the fact that all of the students at Cathedral School are equipped with laptops which is paid for through the private school's tuition and fundraising programs.
President of the school, Michael Mullin explains how after four years of preparation, the virtual classroom should be easy to implement for snow days. Mullin says, "It's one of those ideas that I think was simply inevitable. Our students are used to conducting many of their learning experiences on their laptop machines, whether school happens to be in session or not."
Recently, when a snowstorm hit the area and there were neighboring schools canceling class, Cathedral stayed open and tested the virtual classroom program that allows students to upload taped lesson plans and have real-time discussions with teachers.
As for how they did, so far so good. And principal of the school Lynn Grewing explains that there are no plans to go back to the old way of doing things. But whether students are happy about it or not is another story. Grewing says, "This is what we will be doing every single snow day going forward. I'll be honest. There has been some grumbling."
What do you think of this school's virtual classroom program to replace snow days?
Do you think more schools should consider implementing a program like this or should we stick to giving kids the day off when there's a snow day?