An 11-Year-Old Girl's Inspirational Idea After Hurricane Sandy

By
SheSpeaksTeam
Nov 10, 2012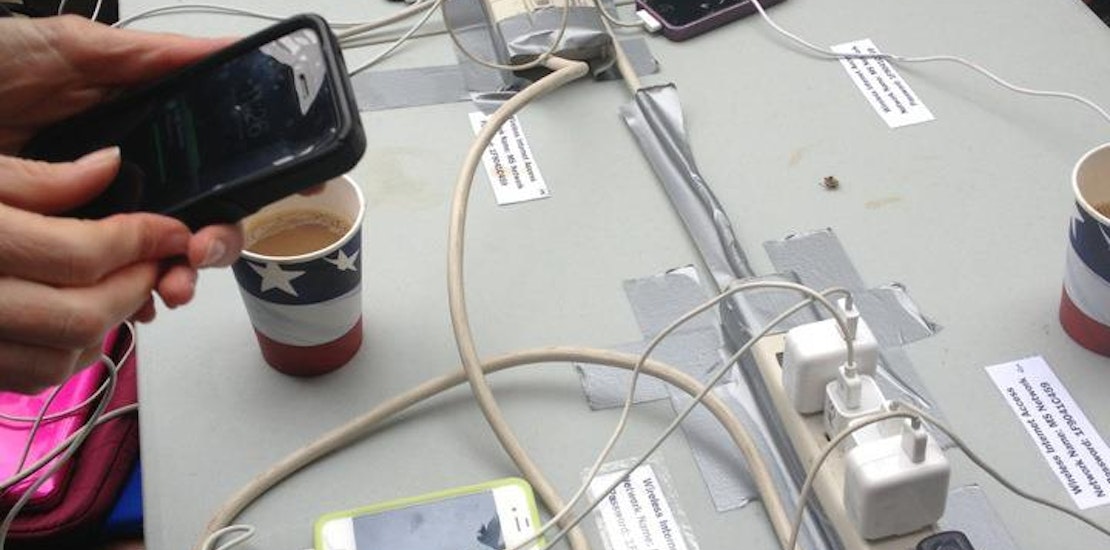 Sadly many today are still without power and many are even left without homes after the wrath of Hurricane Sandy. As we attempt to pick up the pieces we are able to reflect on the massive amount of damage and recognize an overwhelming sense of generosity and spirit many of our neighbors displayed (and continue to display) during this time. This is especially true when you hear stories like the one about an 11-year-old girl who took it upon herself to help others in her neighborhood without power after the storm.
The Philly Post reports about Hoboken, New Jersey's Lucy Walkowiak who went about establishing a pop-up internet café for her neighbors without power allowing them to charge their iPhones and get in touch with loved ones as well as hear important news about the storm recovery efforts.
Lucy and her dad helped set up the station where dozens of people were able to get a little juice for their phones, drink coffee, and make a donation to the Red Cross if they chose. Lucy's dad gives her all the credit for getting the pop-up internet café rolling saying, "Lucy does a lot of community service through her school, so this is on par with what she's been learning."
Do you have any inspirational stories to share in the wake of Hurricane Sandy?