Amazing Women: Dr Andrea Marshall, a Conservation Pioneer

By
TamWarnerMinton
Oct 14, 2015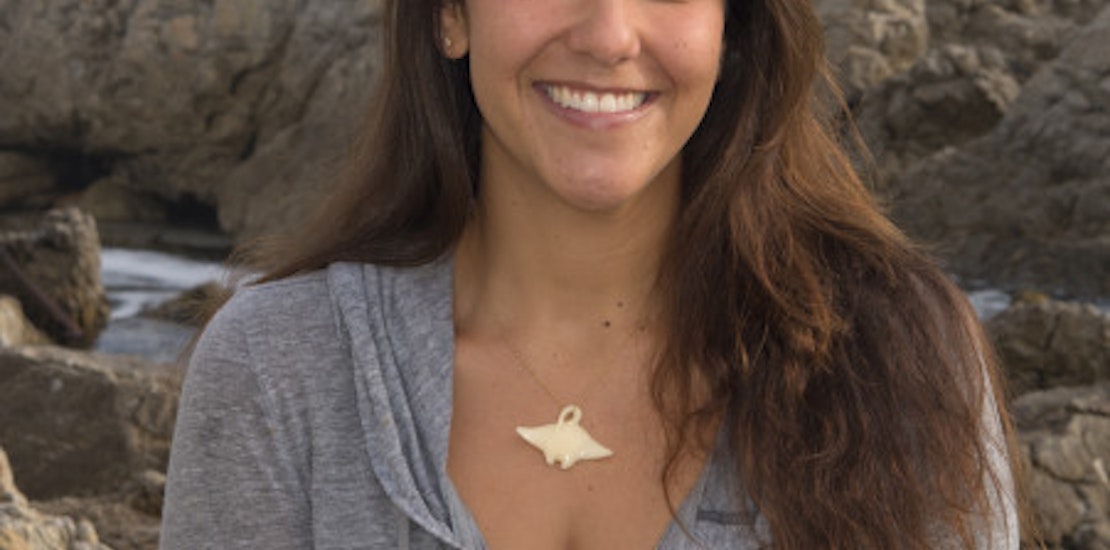 Dr. Andrea Marshall is one of the leading marine scientists and pioneers of our time. Growing up in California, she learned to dive at age 12, and like many marine enthusiasts, her first interest was in shark conservation. On a vacation to Mozambique Andrea discovered a stunning aggregation of manta rays off the eastern African coast. There had virtually been no research on these incredibly large and charismatic animals, and Andrea was fascinated by the friendly giants. She was the first person to earn a PhD by studying Manta Rays, and she has become a force to be reckoned with in her passion to study and to protect these animals. When she speaks, people listen, and they are beginning to act.
How could I begin to list her accomplishments? As I said, she was the first person to earn a PhD by studying Manta Rays. She also discovered that there were actually two species of Manta, Manta Birostris (the Giant Manta), and Manta Alfredi (the Reef Manta). In photographing and observing the mantas she began to discern identifying marks on their bellies. No two Mantas have the same spot pattern, so she kept a database with ID photos so the Mantas could be compared, and recognized. Those photos can be matched with other mantas anywhere on the planet by uploading them to Manta Matcher, an automated database of ID photos of Mantas. These ID's give researchers data on the migratory patterns and behaviors of the mantas. After a BBC documentary on her work, she became known as The Queen of Mantas.
As one of the founders of Marine Megafauna Foundation, and its CEO, Andrea continues to research and catalog her data on Manta Rays all over the globe. And I do mean, all over the globe. From Africa to the Maldives to Indonesia to Ecuador and Mexico....the list goes on and on.
The documentary about her work in Mozambique was compelling. I had seen Mantas from a distance, and had always been fascinated by them, but when I was little we were called out of the water so the Devil Fish wouldn't swallow us whole (of course, they wouldn't, they are so gentle). Her research on Mantas lingered in my mind, and when I had the opportunity to do a volunteer month in Tofo, Africa (with All Out Africa) to research Whale Sharks with her co-founder Dr Simon Pierce, I jumped at the chance.
The coast along Mozambique is beautiful, and almost untouched. However, there were some harsh realities in Tofo I hadn't prepared myself for. By the time I arrived in Tofo, 88 percent of the Mantas were gone, mostly due to unsustainable fishing practices. When heading out to dive, or coming in from a dive, our group often saw boatloads of sharks and rays being butchered right on the beach. The fins were being sold (and are being sold) to China, to end up in Chinese medicines and Shark Fin Soup (a really disgusting soup of chicken broth and fibers from shark fins.)
Even though the Chinese government no longer serves Shark Fin soup at government dinners, the Chinese are still the number one consumers of endangered sharks and rays. I saw more dead sharks and rays on shore and in the square than I saw in the water. These experiences made me want to help, and I am a supporter of the Marine Megafauna Foundation in several ways. I have a Manta Ray in Mozambique I "adopted" (the funds go for research), and I named her Daenerys Targaryen, Stormborn, Queen of the Andals and the First Men, of the Rhoyne and the Seven Kingdoms, the Unburnt, and Mother of Dragons. Of course, I call her Daenerys and not by her full title (anyone who loves Game of Thrones knows what I am talking about). There are many ways to support the Marine Megafauna Foundation, so check it out!
I also went to Marine Megafauna Ecuador last year with Andrea and her team to photograph and observe Mantas. Marine Megafauna offers great expeditions so people like me can perform citizen science, and help in the conservation of marine life (or at the very least, to feel like I'm helping). Andrea and her husband, Janneman Conradie, are a friendly and unassuming couple, and working with them was easy and exciting. They are both focused on the conservation of these animals. (I have written blogs about my adventures in Ecuador, you can read them HERE.) I am scheduled to go on many more expeditions, and I wish I could go back to Ecuador this year. However, my daughter is getting married, so I'd better stick around for the wedding. It would be rather bad form to miss it!
Andrea is a National Geographic Emerging Explorer 2013, and has done an expedition with Ocean GEMS, GO EXPLORE MARINE SCIENCE, for girls. What a terrific role model for our young girls! Andrea proves the point eloquently that females can do anything they want to do. Her passion has inspired many to care about the fate of not only Mantas, but of sharks and other rays as well. In the quest to stop the eradication of the species, the MMF team were instrumental in helping pass CITES Appendix II, (Convention on International Trade in Endangered Species) "an unprecedented precautionary approach to avoid the over-exploitation of one of the world's most exquisite marine animals".
In addition, Indonesia has been convinced that a manta ray is 2000 times more valuable alive than dead. To quote Andrea's blog, "Realizing the non-consumptive and perpetual economic value of manta rays, Indonesia has now declared that manta rays will be protected in their waters. Not only has this country committed to a ban on the fishing of mantas throughout its entire exclusive economic zone, but at the same time they make history by creating the world's largest sanctuary for the iconic rays, encompassing 6 million square kilometers."
Following on the heels of CITES and Indonesdia, The Convention for Migratory Species CoP in Quito, Ecuador protected several species of rays and sharks in September 2014. The tide is beginning to turn, and Indonesia has recently made its first 3 arrests of manta ray part traders! The enforcement of the Indonesian ban will be instrumental in showing the world that they are serious about protecting these valuable animals. This Amazing Woman has inspired a wave of conservation efforts in many parts of the world. Scuba Diver Life recently did a wonderful profile on Andrea and her life's work, and there are several other profiles about Andrea and Marine Megafauna Foundation. As I am taking part in PRI and SheKnows Media's campaign ACROSS WOMEN'S LIVES, Andrea sets a strong example of a woman living her life to the fullest.
For more information, check out Marine Megafauna Foundation, and see what you can do to help.