A Safe and Empowering Place For Young Girls to Be Social on the Web

By
drodriguez
Feb 17, 2012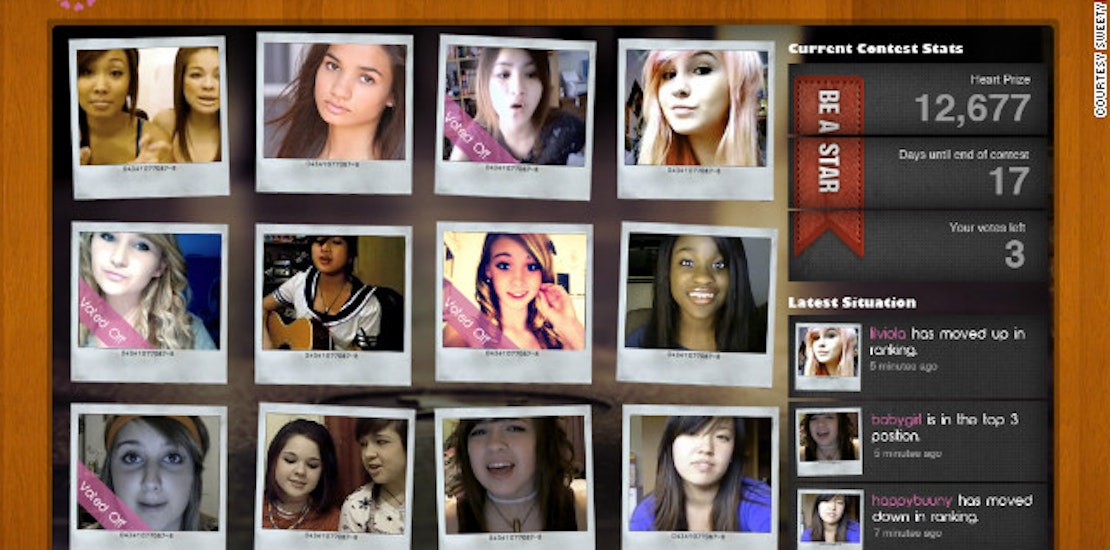 In this advancing age of technology it seems inevitable that teens must deal with the difficulties of break-ups and bullying via social media, that's why it's refreshing to hear about a site that is geared towards empowering young girls on the internet.
CNN reports about Sweety High, a new online community set up for young girls ranging in age from 8 to 16 as a way to showcase their arts and entertainment talents as well as connect with their peers in a positive way.
The site (part social gaming, part talent contest, along with aspects of sites like Facebook) encourages young girls to share their talents in a safe and positive way without all the harsh criticism they may find in other places. They can upload personal videos, artwork, photography, and writing to share with friends and get their opinions.
Co-founder of the site, Veronica Zelle, explains why she thinks the members of her site tend to offer more positive confidence-boosting feedback than they might in other places. Zelle says, "I made this site a girls-only site because when girls are together in a creative environment, nine out of 10 times, the girls are going to encourage each other. Take those same girls, add boys in, and they're going to be different. Their very posturing and reactions differ. That's where bullying comes from. At 12 or 13, girls don't know how to behave around boys and they act out of self-reliance."
They keep the site safe by scrupulously monitoring all of its user-generated content along with working closely with psychologists and law enforcement to keep the site secure.
What do you think of the new site for girls, Sweety High?
Does this sound like a site you would feel safe allowing your young daughter to use?