8 Creative Thanksgiving Side Dishes

By
savvyjulie
Nov 17, 2011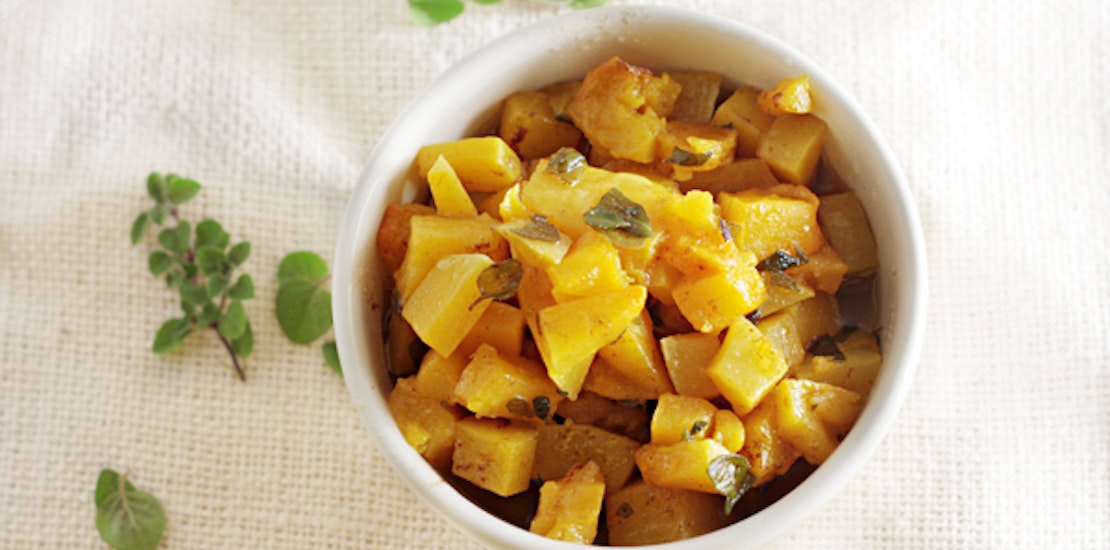 If I were a completely traditional cook, our Thanksgiving table would be filled with turkey, gravy, mashed potatoes and stuffing. For dessert, we'd have pumpkin or pecan or apple pie. The thing is, I'm not a traditional cook. I'm not planning on doing anything completely "out there" for the holiday, but I do like adding fun or creative twists to liven up the appetizers, sides and desserts. For instance, I'll be roasting brussels sprouts in maple syrup for a touch of sweetness and simmering squash in browned butter. Instead of pumpkin pie, I'll be making pumpkin cake (though that is largely because my husband's birthday falls on Thanksgiving this year).
Where is your dinner going to fall on the traditional versus unique Thanksgiving dinner spectrum? If you're in the middle or close to the traditional end, try one of these classic side dishes with a twist.
Caramelized Onion Mashed Potatoes from Daily Garnish.
I served these potatoes at Thanksgiving last year, and they were a hit. Emily also provides great step-by-step instructions and photos for caramelizing onions.
Pan-Roasted Brussels Sprouts with Brown Butter and Toasted Pecans from How Sweet It Is.
Pretty much any vegetable is delicious when roasted and topped with brown butter. Even vegetable haters are sure to love this one!
Butternut Squash, Ricotta and Sage Crostini from Shutterbean.
This crostini would make for the perfect appetizer for guests to much on while you put the finishing touches on the gravy and turkey.
Greens with Almonds and Raisins from Savvy Eats.
Wilted collard greens or kale are complemented by sweet plump raisins and toasted almonds. Let's face it, you need a healthy (yet delicious) side to balance out that pie, don't you?
Quinoa Salad with Roasted Sweet Potatoes, Kale, Dried Cranberries and Red Onion from Two Peas and Their Pod.
Make this flavorful quinoa salad for any of your vegetarian guests. They'll love it.
Spicy Cranberry Sauce with Pinot Noir from Simply Recipes.
I'm not big on cranberry sauce, but I may just need to give this wine and spice-infused version a try.
Swiss Chard and Sweet Potato Gratin from Smitten Kitchen.
The best thing about this gratin? You can make it a day in advance. Just stick it in the oven and gently reheat it for an hour right before dinner.
Twice-Baked Bourbon Hazelnut Sweet Potatoes from A Spicy Perspective.
Another great make-ahead dish. And I'd definitely take a twice-baked sweet potato with bourbon and hazelnuts over a sweet potato casserole anyday.
What's your favorite Thanksgiving side? Do you go for more traditional or creative holiday meals?
Photo credits:

Butternut Squash with Brown Butter & Oregano from Savvy Eats

Pan-Roasted Brussels Sprouts with Brown Butter and Toasted Pecans from How Sweet It Is

Butternut Squash, Ricotta and Sage Crostini from Shutterbean
Quinoa Salad with Roasted Sweet Potatoes, Kale, Dried Cranberries and Red Onion from Two Peas and Their Pod
Twice-Baked Bourbon Hazelnut Sweet Potatoes from A Spicy Perspective