10 Fashion Finds For $10 Or Less

By
makeovermomma
Jul 05, 2011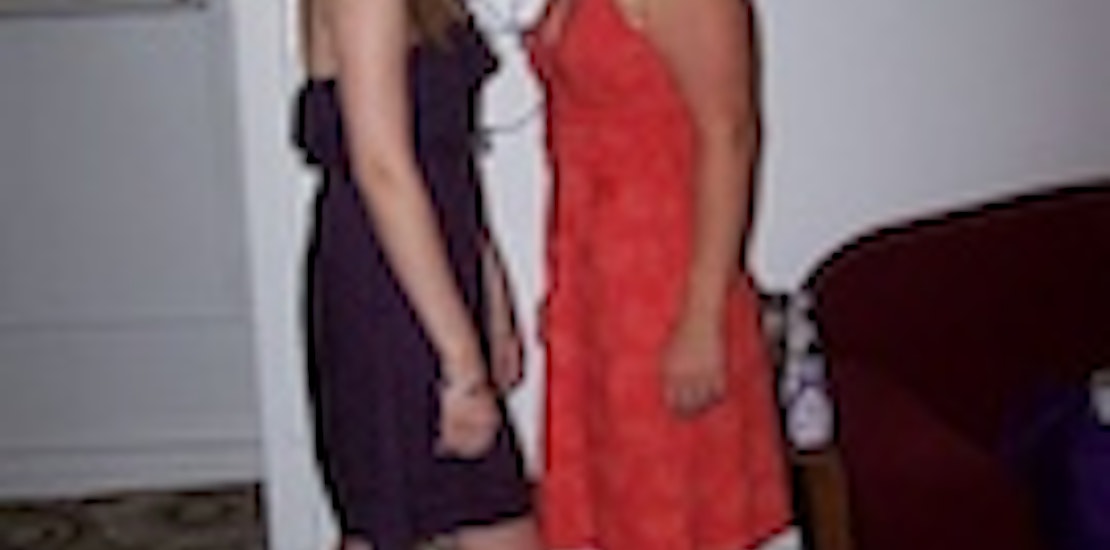 I never have any money (diapers, Elmo movies and extra diapers are primarily to blame), but my taste for fashion is still going strong. Even though my funding is lacking, I'm a firm believer that you can find amazing deals if you just look hard enough. There is no reason we need to sacrifice our sense of self, just because our budget is diminishing. Instead, we just need to learn to turn lemons into super affordable and flattering lemonade.
Need more proof that this is possible? Check out these top online style buys, each for $10 or less...
1. Mossimo Juniors Flannel Shirt: $5.25. This shirt comes in a beautiful blue and violet shade which is flattering on most skin tones, and punches up the most dreary of wardrobes. Wear it over a tank top, a summer dress or leave it un-buttoned to cover your arms when you're not feeling like Cameron Diaz.
2. Incan Print Strapless Tunic: $5.99. If I could buy anything on this list for myself, it would probably be this vibrant, tribal tunic. It not only looks super flattering with a jean skirt or a pair of slacks, but it's unique print will liven up a bland, boring closet (admit it: we all have one!)
3. Norma Kamali Leggings: $6.00. If you've been resistant to the legging trend, you don't know what you're missing. I would never wear leggings in place of pants (no one needs to see my butt in High-Def), but love wearing them under longer tops, tunics, button up shirts and dresses. In fact, these leggings could be worn with almost all of the tops and dresses shown on this list (so definitely worth your money!)
4. Mossimo Interactive Zip-Up Hoodie: $10.48. This hoodie is perfect for dreary days when you want to wear sweats, but don't want to look sloppy. Ideal for running errands with the kids or working out with friends (it's even cute over a summer dress!)
5. Woven Bubble Skirt: $4.99. Since this skirt is very youthful (it's from Forever 21 after all), it's definitely not for everyone. However, if paired with a loose, voluminous blouse or soft, wispy summer top, it can give you a comfortable edge on a crazy day. To keep it age appropriate, wear with low key gladiator sandals or flats (no giant teenager heels unless you're actually a teenager).
6. Norma Kamali Tube Skirt: $7.00. Not sure you can handle the sassy bubble skirt shown above? Keep things simplistic and business minded with this uber flattering, supremely timeless skirt. You can purchase it in bolder, printed fabrics if wanted, or simply pair this version with edgier items (hint: everything on this list!)
7. Mossimo Kavinda Canvas Ankle Boots: $10.48. Don't get stuck in a flip-flop rut this summer (even though it's oh-so-tempting). These short ankle boots will add a high fashion twist to your simple sundresses, without breaking your ankles.
8. Free Spirit Sweater Cardigan: $8.99. I want this sweater and I want it now. Since it's short sleeved and lightweight, it's the perfect layering piece for chilly summer evenings or "in between season" moments. It can transition you right into fall with ease, or conceal your body on feeling-kinda-bloated days.
9. Norma Kamali Jersey Tunic: $10.00. Even though this tunic comes in slightly different sizes (slightly longer, slightly tighter) and edgier tribal prints, this chic black version can be worn for years during all seasons. It's classic, it's flattering, but it's isn't boring. Perfect!
10. Ruffle Smocked Dress: $10.00. Get this dress in black for a comfortable look that works with almost all body types. Self conscious of your arms? Wear with one of the short-sleeved sweaters mentioned above. Not a fan of your legs? Add the sleek black leggings from earlier in the list. You can wear this tons of different ways, without ever spending more than $10.

What's your favorite bargain?