10 Best Tips for Teaching a Foreign Language to a Child You Love!

By
SavvyAuntie
Dec 01, 2010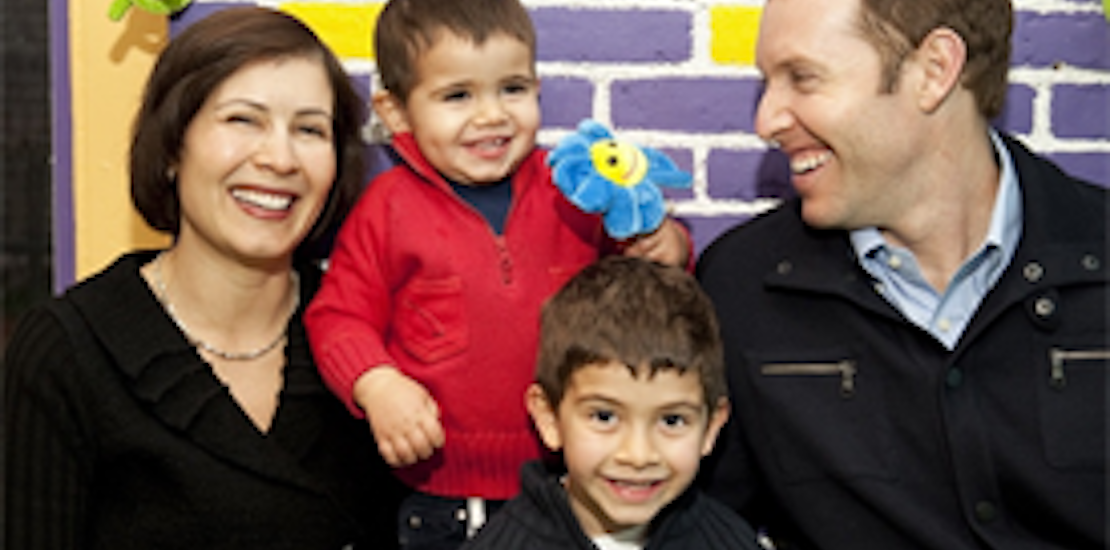 Learning a foreign language early in life helps children strengthen their critical thinking skills, and have better accents, according to research by numerous neuroscientists and psychologists. Research has also shown conclusively that the earlier children begin, the easier it will be for them to master their second or third language. We asked Julia Pimsleur Levine, the founder of Little Pim, the award-winning foreign language immersion series for babies, toddlers and preschoolers, for her best tips on getting your little niece or nephew started.

SA: How early should I start with my nieces and nephews? And what are the benefits of learning foreign languages for children at different stages of development?

JPL: Research shows that the brains of young children are hard-wired to learn up to three languages with ease, but as they get older, from about age six, it gets exponentially harder to understand and reproduce new sounds. Anyone who has tried to learn a foreign language as an adult knows how challenging it is to remember vocabulary, learn new grammar rules and imitate native accents. However, babies, toddlers and preschoolers are not yet "neurally committed" to their native tongue, meaning they still have flexibility to learn new languages without it interfering with their primary language acquisition. Furthermore, learning a second language is a great workout for the brain. It helps improve memory, and kids who speak two languages have better verbal and problem-solving skills than their monolingual peers.

There are lots of ways to do that. Here are my top tips:

1) Expose them to CDs, DVDs and games in the language you want them to learn. If you speak the language yourself, read books or play with flash cards together. Once they learn a few words, reinforce them frequently ("Your leche is ready!"). You can learn with them, and most importantly, make it fun!

2) Introduce them to other countries and languages through books that have travel themes. Babar's World Tour is one of my family's favorites.

3) Build foreign language learning into your routine with them. Maybe it's learning all the farm animals at bath time by calling out the names of the animals in the bath toys in French, or going out for a snack at a place where Spanish, Chinese, or French is spoken (think empanadas, spring rolls or crêpes!)

4) Make up games that help your niece or nephew remember the words they are learning. You can play "I spy" and insert foreign language words ("I spy "un ballon rouge'"), Or see how many objects you can name in Spanish at the dinner table.

5) Find countries on the map where the language they are learning is spoken and talk to your nieces and nephews about places you have visited and what language(s)they speak there. Teach them that in Italy they speak Italian, in China they speak Chinese, and so on (obvious to grown ups, but not to kids!). They may be surprised to learn how many kids grow up bilingual and even trilingual, all over the world! You can buy placemats featuring maps of the world and point out what foods they eat in different countries. You can cook or just taste foods together with foreign names, and find out where they originated (think linguine, arroz, tortillas, chocolat!).

6) Try to introduce them to children who are native speakers of other languages and encourage them to use their new vocabulary to communicate with them. They will be delighted to find that they can be understood in another language!

7) Finally, exclaim with delight when your niece or nephew uses a second language, and make sure he or she hears you telling friends and family about her successes in foreign language learning. Your pride will be a huge motivator to keep learning!

SA: What if you don't live close by? What are your tips for a Long Distance Auntie?

JPL: 1) Send your nieces and nephews CDs, DVDs and games in the language you want them to learn. Call or Skype and use some of the words when you speak. Give them a chance to show off! Remember most kids are not as shy as adults about trying to use their new vocabulary in a foreign language.

2) Write to them in the language and have them write back to you, even if it's just a postcard with a French word or two thrown in.

3) Ask their parents if you can help out by being a sounding board for the parents about what is working and what isn't, and help come up with new ideas for keeping foreign language learning fun. Sometimes moms and dads are so busy just keeping up with their hectic pace of life, that your niece or nephew's cool Spanish collage could fall off the list.

SA: Why is learning a foreign language important right now?

JPL: There is a more of a need than ever for our children to learn two languages, not only for the social and cultural benefits, but to become active citizens of our increasingly global economy. Proficiency in foreign languages and an understanding of other cultures used to be "nice to haves" but these have really become essential skills in the twenty-first century. To quote Arnee Duncan, US Secretary of Education, "We must improve language learning and international education at all levels if our nation is to continue to lead in the global economy."
Consider the following:

By 2030 China will be the largest economy and will grow to 20% larger than the US economy by 2050.

In a recent survey, some 40 percent of companies reported that their international sales were growing more rapidly than their domestic sales, and more than 60 percent expected this trend to increase over the next 10 years.

Over the next 40 years 60% of the G20 economic growth will come from Brazil, China, India, Russia and Mexico alone.

By 2050 25 percent of US residents will be Latino.

In order for children to be "globally competent" they must learn about other cultures, economies and countries as well as value non-American ways of solving problems. If they can speak another language and learn about cultures in ways that allow them to work in cross-cultural teams, they will have their pick of the best jobs when they grow up, and will be at ease living and working in more than one country (and will have their aunties to thank!).

SA: What else should we know about Little Pim?

JPL: Our mission at Little Pim is to provide an easy, affordable and fun way for young children to start learning a foreign language from their earliest years, which is when they learn best. We know every child has the ability to learn a second or third language and want to make it as easy for parents and family members to give them a chance to get started. Our unique Entertainment Immersion MethodTM uses total immersion in the language and all of our materials come with subtitles and phonetic guides, so you don't even have to speak the language yourself to become your niece or nephew's first language tutor.

At Little Pim, we believe that giving language and multi-cultural skills to the children in our lives will open up many doors for them. Our unique teaching method and loveable panda, Little Pim, make it easy and affordable for you to start your niece or nephew on a fun language-learning journey that will last a lifetime.
NOW! Get 15% off at Little Pim! Click here.

Photo: Julia Pimsleur Levine with her husband (Darren) and two sons (Emmett, 6, Adrian, 2)