#MoreThanMean - Women in Sports 'Face' Harassment

By
SheSpeaksTeam
Apr 27, 2016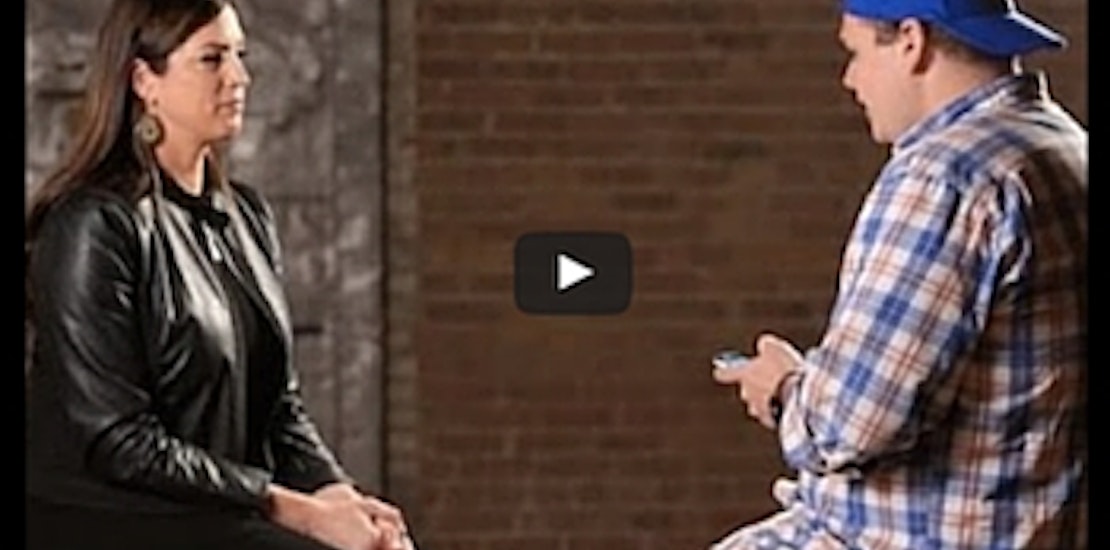 What's the Story?
In a new YouTube video called "#MoreThanMean - Women in Sports 'Face' Harassment," men are required to sit down with female sports anchors, ESPN anchor Sarah Spain and Chicago sports radio host Julie DiCaro, and read real Tweets from their readers. While Spain and DiCaro had seen the comments beforehand, the men had not.
Mean Tweets
The video unveils online harassment that exists in the world of sports today. As the video progresses, the comments become more and more hateful. The men themselves, who had nothing to do with writing the Tweets, end up biting their tongues and pause before reading the vitriolic comments to the women. They even end up apologizing for having to be deliverer of these words. A few asked to abstain from reading them.
"I'm having trouble looking at you when I'm saying these things," one guy tells Spain. "You need to be hit in the head with a hockey puck and killed," another one tells DiCaro before declaring he'd had enough.
In the end, the men not only apologize on behalf of their mothers everywhere but to their mothers.
Not Just Sports, who produced the video, has released a message - here are a few lines:
In reading the statements out loud to women journalists, guys are forced to experience, sometimes for the first time, the shocking online harassment happening to women in sports day in, day out. It serves as proof most sports fans would NEVER say these things to another person – so we shouldn't type this garbage, either.
​People are encouraged to share the video with hashtag #MoreThanMean to raise awareness about online harassment of women sports reporters.
You can hear a dedicated episode about online harassment with Julie DiCaro & Sports on Earth's Andrea Hangst here.
What Do You Think?
Watch the full video above and let us know what you think:
How would you feel if these words were directed at you for simply doing your job?
How important is it to show and watch videos of this nature to change existing attitudes?