Zuchinni Bread
submitted by AutumnEaton {1 Recipe}
Prep Time:
10 Hrs
Cook Time:
1 Hr
Total Prep + Cook Time:
11 Hrs
Level:
Easy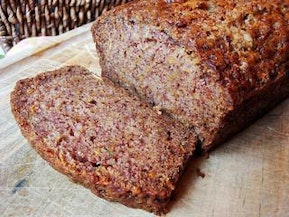 Makes: 2 loafs
Description: My grandmother made the best Zuchinni Bread ever! There was nothing better then MiMi's Zuchinni Bread so when we moved away when I was younger she wrote it down on a recipe card and 23+ years later I have that exact same card.
Ingredients:
1 cup brown sugar
1 cup white sugar
3 eggs
1 cup oil
1 teaspoon salt
2 cups shredded zuchinni with peeling
1 tablespoon cinnamon
1 teaspoon baking soda
1 tablespoon vanilla
3 cups flour
1/2 teaspoon baking powder
*3/4 cup *chopped raisins,nuts,pineapple

Instructions: Cream sugars,eggs,oil & salt. Add zuchinni & remaining ingredients. Grease 2 loaf pans & divide ecenly. Bake at 350 for 1 hour or until done.

*These ingredients are optional. Add 1 or all to your bread.

**I am a big cinnamon fan so I actually double the cinnamon in my recipe, but that is up to you.
Other recipes in breads & muffins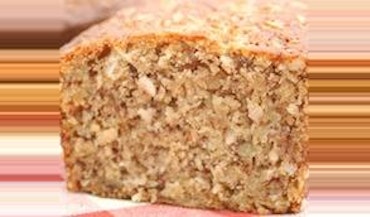 By
homemadezagat
Jul 29, 2014
Banana bread with coconut and some additions.
Read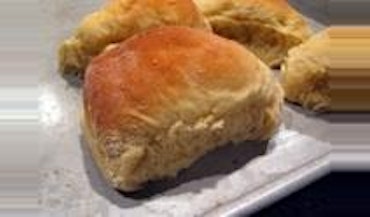 By
maple4trees
Apr 04, 2012
Sweet rolls with an empty center, just as the tomb was on that Easter morning!
Read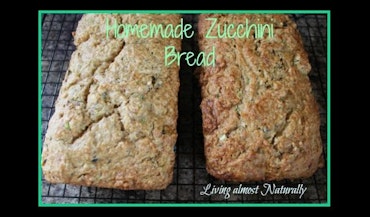 By
Livingalmostnaturally
Aug 28, 2013
Homemade Zucchini Bread
Read