Why The Streets Are Meaner For Women

By
drodriguez
Jan 24, 2011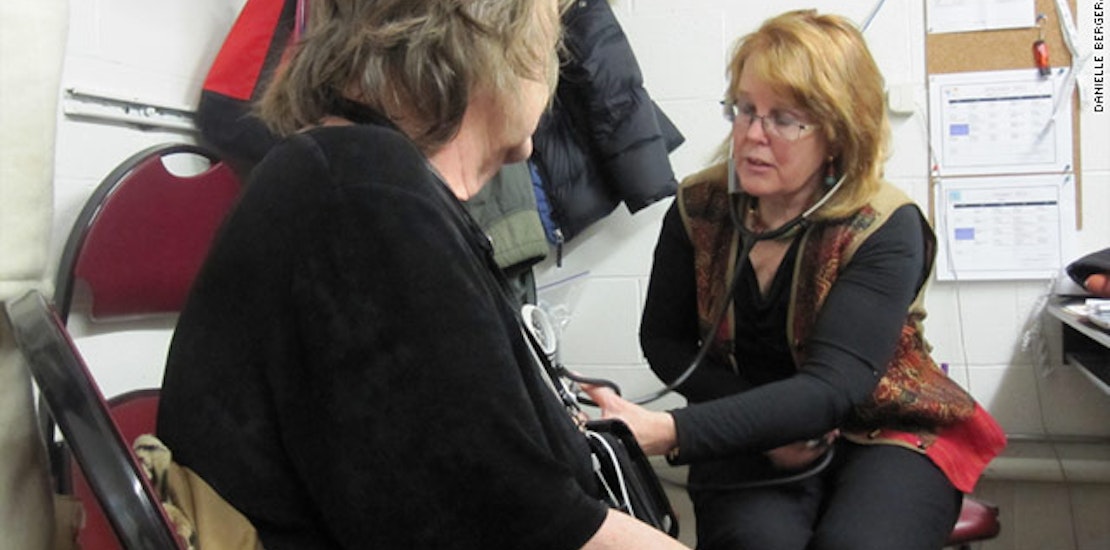 Men and women who live on the streets and in homeless shelters face a host of difficulties on a daily basis. But people who work with the homeless would agree that life as a homeless woman can be even tougher. A Boston based organization called, Women of Means, understands the unique issues homeless women face like domestic violence, pregnancy, rape, etc.

A recent report from CNN spotlights hero Dr. Roseanna Means and her organization, Women of Means, in an effort to get the word out on some of the issues homeless women are dealing with today. The nonprofit organization rounds up volunteer doctors and nurses and sets up clinics inside homeless shelters. The volunteer medical staff cares for the sick and helps women get some preventative care that they normally would not be able to attain.

The free clinics are often set up in old broom closets and stairwells inside the homeless shelter. The medical staff will see patients for anything from the common cold to gunshot wounds and cancer. If they have to send someone to the hospital for further care, they can see that they get there with a note so the hospital staff knows exactly what's going on and can more readily treat them.

The doctors often deal with women who have trust issues and will make an extra effort to show them that they are in a safe place at the clinic. Because the clinics are free and patients do not have to register, the women are more likely to use them often and after getting to know the doctors may open up about abuse and other issues they are facing. Dr. Means explains her intentions with the way the clinics are set up. She says, "This is not just about a check-up or doling out antibiotics for an infection, but it's about giving these women the acceptance - and love - they deserve. It's a process. It takes a long time. But we don't put any time limits on it ?cause we know that in some cases it's literally life-saving."

What do you think of what the organization, Women of Means, is doing in Boston?

What other services do you think homeless women would benefit from?