Vegetable Scrambled Eggs
submitted by csherman {19 Recipes}
Prep Time:
5 Mins
Cook Time:
10 Mins
Total Prep + Cook Time:
15 Mins
Level:
Easy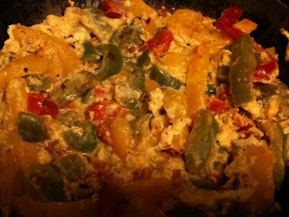 Makes: 2 servings
Description: Want to get some vegetable servings in at breakfast? This is a great, healthy breakfast (you'll see it uses Egg Beaters instead of regular eggs) to get your protein, fiber and vegetables all in the morning!
Ingredients:
1 c Egg Beaters
2 c frozen mixed peppers
1 tbsp parsley
2 tsp pepper
1 tsp red pepper flakes
1/2 medium tomato
2 sprays PAM olive oil

Instructions: Spray a medium pan with PAM. Chop up your tomato into bite sized pieces. When finished, put the pan on medium-high heat. Add the frozen pepper (it will be steamy!). Add the chopped tomato to the pan too. Move the pepper around for 5 minutes or so as it defrosts. When the pepper and tomatoes appear cooked, add the yellow Egg Beaters (let it boil up and gently move it around the pan). Add in the parsley, pepper and red pepper flakes. Cook for a few minutes until it is no longer liquid! Enjoy--feel free to top with hot sauce, ketchup, or even sugar free syrup!
Other recipes in breakfast & brunch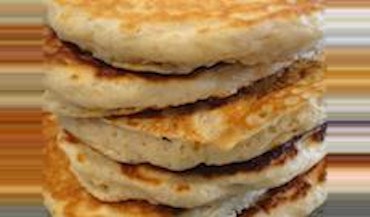 By
KittyClaws1998
Jul 17, 2014
I love making this recipe for breakfast! These pancakes are fluffy, filling and delicious!
Read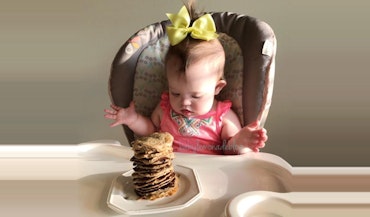 By
babylemonade
Aug 14, 2018
A friend of mine gave me this recipe for what I like to call "baby pancakes". People with Down syndrome are at a higher risk for digestive issues inc…
Read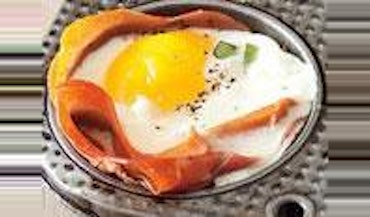 By
MommyOfAMonster
Mar 29, 2012
A perfect brunch and/or potluck recipe that is easy to make!
Read