Time Saving Holiday Party Beauty + A Giveaway On #SheSpeaksTV

by
SheSpeaksTeam
is this the date @ED : BlogVO [categoryId=70163, blogId=144509, blogTitle=Time Saving Holiday Party Beauty + A Giveaway On #SheSpeaksTV, publishingDate=November 07, 2015 12:00 AM, maxResponses=null, noOfComments=null, fileId=24747, blogClosingDate=null, blogCommentClosed=null, blogCategoryId=70163, queryId=0, blogCategoryIdIndex=0, sharedCategoriesList=null, blogStatusId=34, commentsClosedFlag=false, categoryIdForLog=0, blogModuleCategoryId=0, blogFileVo=null, latestCommentsList=null, verticalCatSeoURL=null, currentDate=05/24/2022, blogLink=null, authorName=SheSpeaksTeam, authorLognId=SheSpeaksTeam, authorAcctId=67580, vosTypeid=3, searchTestId=0, searchStatusId=0, searchAuthorType=0, authorBlogNumber=0, surveyData1=null, surveyData1Desc=null, surveyData2=null, surveyData2Desc=null, pullQuoteMemberId=null, filePath=null, fileName=null, vosType=0, subhead=null, offerSubhead=null, description=null, creationTime=null, authorFname=SheSpeaks, verticalCategoryId=null, sectionId=0, imageFileVO=FilesVO [fileId=24747, filePath=null, fileName=null, fileLength=0, fileWidth=0, createdBy=0, createByUser=null, creationTime=null, lastModifiedBy=0, lastModifiedByUser=null, lastModifiedTime=null, mimeType=null, fileRef=null, fileSize=0, extension=null, title=null, body=null, completeFilePath=/pages/img/redesign/blogs/Screen Shot 2015-11-07 at 8.30.18 AM_11072015083637.png, height=350, width=350, maxHeight=480, maxWidth=360, displayWidth=350, displayHeight=350, fileStatusId=0, searchKeyword=null, searchFlag=false, queryId=0, isExists=true], seoURL=Time-Saving-Holiday-Party-Beauty-A-Giveaway-On-SheSpeaksTV, seoTitle=null, pullQuotesList=null, pullQuote=null, pullQuoteId=0, searchFlag=false, authorByLine=SheSpeaksTeam, authorDesc=Powered by women who love to share what's HOT in reviews, deals & recipes., authorLink=null, authorFileVO=FilesVO [fileId=42371, filePath=null, fileName=null, fileLength=0, fileWidth=0, createdBy=0, createByUser=null, creationTime=null, lastModifiedBy=0, lastModifiedByUser=null, lastModifiedTime=null, mimeType=null, fileRef=null, fileSize=0, extension=null, title=null, body=null, completeFilePath=/pages/img/membersnaps/SheSpeaks_Logo_Symbol_Only_10182021080530.jpg, height=1777, width=1777, maxHeight=50, maxWidth=50, displayWidth=50, displayHeight=50, fileStatusId=0, searchKeyword=null, searchFlag=false, queryId=0, isExists=true], authorFileId=42371, authorType=0, storyImgFileVO=null, storyImgFileId=0, videoHtml=, authorImageFileId=0, authorImageFileVO=null, previousCategoryId=null, previousBlogStatusId=0, fromBlogDetails=0, blogCategoryName=Beauty & Fashion, blogCategoryUrl=null, blogCategoryDesc=null, defaultImage=false, tags=null, optionIds=null, tagOptionId=null, tagId=null, tag=null, tagID=0, tagDetails=null, tagIds=null, testId=0, extBlogURL=null, extBlogStatus=0, bloggerSince=null, extBlogLimit=0, authorTestsList=[], blogURL=, blogName=, bloggerProfileId=0, sliderBlog=false, eventonHome=false, vosonHome=false, partyAndGiveawayDate=11/20/2015, imageCredit=null, pullQuoteMemId=null, offerSubHead=null, subHead=null, displayOrder=0,includeInGoogleSearch=false]
Nov 07, 2015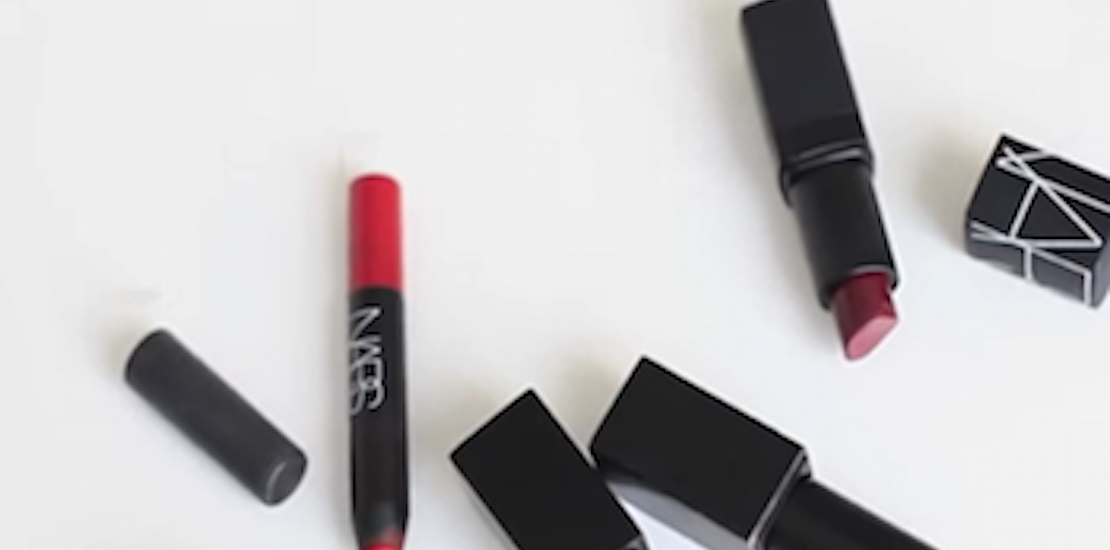 The holiday season is busy for moms, and if your anything like us, you don't have a lot of time to get ready for the festivities. When It's difficult to get the alone time you need to do your hair and makeup, you'll be glad to have these tips handy. Tabitha Blue of freshmommyblog reveals her quick holiday beauty tips on SheSpeaksTV.
Win a set of
holiday party beauty products like the ones in this video

!
ENTER THE GIVEAWAY
Step 1
Watch the video below
Step 2
Click here to Tweet: "Watch & comment on #SheSpeaksTV-What's your favorite holiday party beauty tip & enter to win a beauty set! bit.ly/1lbS5hY"
Or
Comment on the video on YouTube here to tell us - What's your favorite holiday beauty tip?
SUBSCRIBE to the SheSpeaksTV channel on YouTube and join the conversation! Our weekly videos are created by women, for women. At SheSpeaksTV, we're handing you the microphone to talk about issues that are important to you, and to provide you with lifestyle tips on everything from beauty to parenting.
NOTE: Comments on this blog post will not count as an entry; only photo Tweets that tag @SheSpeaksUp and comments on SheSpeaksTV's "Time Saving Holiday Party Beauty" video on YouTube will be counted as entries.

One lucky commenter on YouTube or Tweeter will be chosen at random to receive a Holiday Party Beauty Set. Giveaway is open now through 11/20 to U.S. residents at least 18 years of age. Winner will be chosen at random by 11/25 and will be notified by email or on YouTube.