Favorite Drugstore Beauty Finds + Giveaway

by
SheSpeaksTeam
is this the date @ED : BlogVO [categoryId=70163, blogId=146312, blogTitle=Favorite Drugstore Beauty Finds + Giveaway , publishingDate=August 08, 2023 12:00 AM, maxResponses=null, noOfComments=null, fileId=48164, blogClosingDate=null, blogCommentClosed=null, blogCategoryId=70163, queryId=0, blogCategoryIdIndex=0, sharedCategoriesList=null, blogStatusId=34, commentsClosedFlag=false, categoryIdForLog=0, blogModuleCategoryId=0, blogFileVo=null, latestCommentsList=null, verticalCatSeoURL=null, currentDate=12/07/2023, blogLink=null, authorName=SheSpeaksTeam, authorLognId=SheSpeaksTeam, authorAcctId=67580, vosTypeid=3, searchTestId=0, searchStatusId=0, searchAuthorType=0, authorBlogNumber=0, surveyData1=null, surveyData1Desc=null, surveyData2=null, surveyData2Desc=null, pullQuoteMemberId=null, filePath=null, fileName=null, vosType=0, subhead=null, offerSubhead=null, description=null, creationTime=null, authorFname=SheSpeaks, verticalCategoryId=null, sectionId=0, imageFileVO=FilesVO [fileId=48164, filePath=null, fileName=null, fileLength=0, fileWidth=0, createdBy=0, createByUser=null, creationTime=null, lastModifiedBy=0, lastModifiedByUser=null, lastModifiedTime=null, mimeType=null, fileRef=null, fileSize=0, extension=null, title=null, body=null, completeFilePath=/pages/img/redesign/blogs/Blog Header (Blog Banner) (10)_08072023172728.jpg, height=1260, width=2240, maxHeight=480, maxWidth=360, displayWidth=360, displayHeight=202, fileStatusId=0, searchKeyword=null, searchFlag=false, queryId=0, isExists=true], seoURL=Favorite-Drugstore-Beauty-Finds-2023, seoTitle=null, pullQuotesList=null, pullQuote=null, pullQuoteId=0, searchFlag=false, authorByLine=null, authorDesc=null, authorLink=null, authorFileVO=FilesVO [fileId=42371, filePath=null, fileName=null, fileLength=0, fileWidth=0, createdBy=0, createByUser=null, creationTime=null, lastModifiedBy=0, lastModifiedByUser=null, lastModifiedTime=null, mimeType=null, fileRef=null, fileSize=0, extension=null, title=null, body=null, completeFilePath=/pages/img/membersnaps/SheSpeaks_Logo_Symbol_Only_10182021080530.jpg, height=1777, width=1777, maxHeight=50, maxWidth=50, displayWidth=50, displayHeight=50, fileStatusId=0, searchKeyword=null, searchFlag=false, queryId=0, isExists=true], authorFileId=42371, authorType=0, storyImgFileVO=null, storyImgFileId=0, videoHtml=, authorImageFileId=0, authorImageFileVO=null, previousCategoryId=null, previousBlogStatusId=0, fromBlogDetails=0, blogCategoryName=Beauty & Fashion, blogCategoryUrl=null, blogCategoryDesc=null, defaultImage=false, tags=null, optionIds=null, tagOptionId=null, tagId=null, tag=null, tagID=0, tagDetails=null, tagIds=null, testId=0, extBlogURL=null, extBlogStatus=0, bloggerSince=null, extBlogLimit=0, authorTestsList=[], blogURL=, blogName=, bloggerProfileId=0, sliderBlog=false, eventonHome=true, vosonHome=true, partyAndGiveawayDate=09/07/2023, imageCredit=null, pullQuoteMemId=null, offerSubHead=, subHead=, displayOrder=0,includeInGoogleSearch=false]
Aug 08, 2023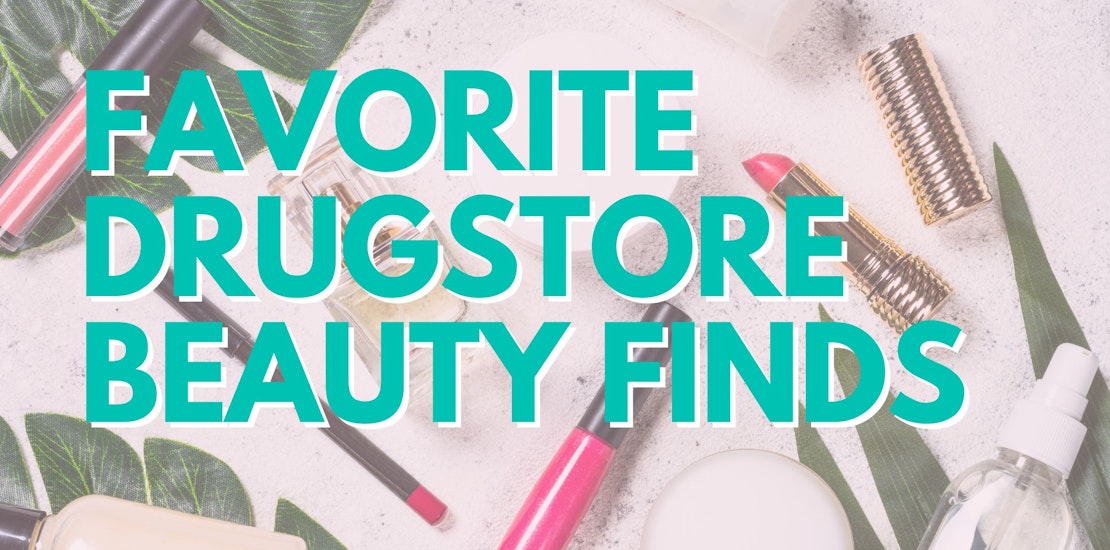 Looking to save money by finding a swap for some of your favorite high-end beauty splurges? The good news is there are a lot of great beauty brands and products at your local drugstore. However, sorting through the sea of products in the beauty aisle can be overwhelming if you don't know what brands or products to look for. SheSpeaks saved you the trial and error with some of these cost-effective products that just might be a perfect swap for some of your more expensive faves.
Check out our favorite products below and be sure to keep scrolling to see how you can win YOUR FAVORITE from this list to try!
This product went viral on TikTok earlier this year - and for a good reason. The "false effect' that this mascara creates gives you lengthened lashes in no time, and you can find it at most retailers for around $5. Once you try it, you won't want to be without it.
This concealer, perfect for undereyes, has an extensive shade range, is long-lasting and waterproof. It has hydrating ingredients which helps to prevent canines or creasing but also has great staying-power and will last you all day. You can find it at most drugstores, Walmart or Target for under $10.
These are a great swap for some higher end blush drops! At around $8 a tube, you can snag a few colors. The gel-cream texture makes will give you a natural flush, and the color is buildable. All you need to do is apply a drop or two for a more subtle pinch of color or layer on for a bright effect. This product will give you a great glow without being too 'shimmery.'



Hands down, a must-have. At around $15 you can find this wherever they carry e.l.f products - however, after going viral on TikTok, it can be best to order this one for pickup or online since it can be hard to track down in your shade! This liquid highlighter has the perfect dewey finish and it's moisturizing. It is the perfect primer to apply before foundation, giving you that healthy radiant glow. The moisturizing effect comes from ingredients like hyaluronic acid and squalane.




No matter what kind of look you're going for, this liner from CoverGirl can do it all. It glides on smoothly and resists fading as the day goes on, yet comes off easily at the end of the day. You'll find this smudge-proof option to be good for sensitive eyes and all day wear!




This is a great option when you want something light but effective and is ideal for normal to oily skin. This long-lasting powder leaves a natural, poreless-looking finish with long-lasting shine control - and minimum caking or creasing, even in the warm weather! You can usually score this for under $7 or $8 dollars.
These buttery soft colors are bendable and go on super smooth. You can mix and match to create your own look with ease. The finishes vary and multiple palettes are available - from metallics, with varying shimmers to glittery. The pigments are long-lasting so you'll be set for all day/all night wearability. And at this price point, you can pick a few palettes to have on hand. You can usually find this for around $4 a palette.


Which product would you most like to try? Do you have any drugstore favorites or high-end swaps to share? Tell us when you enter below to WIN your choice of product from this list!
Drugstore Beauty Finds - Win Your Choice
One lucky winner will be chosen at random to receive winner's choice of ONE (1) of the products presented in the list above. Value ranges from $4 - $15 depending on the product chosen by the selected winner. Giveaway is open to U.S. residents 18 years or older. Enter through August 31. Winner will be chosen randomly and notified by email. Entrants must be a member of SheSpeaks. If you are not a member, click
here
to join.
Thanks to all who entered! Congrats to our winner SheSpeaks member zebracakez09.