The Best Chocolate Chip Cookie Recipe Ever
submitted by misskaylea {1 Recipe}
Prep Time:
20 Mins
Cook Time:
10 Mins
Total Prep + Cook Time:
30 Mins
Level:
Easy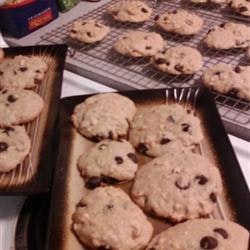 Makes: 4 dozen
Description: I've tried a lot of chocolate chip cookie recipes and this is my favorite one! I'm a tough critic when it comes to cookies so that says something. These are gooey and scrumptious. Warning: it'll be difficult not to eat a dozen in one night.
Ingredients:
1 cup butter (softened)
1 cup white sugar
1 cup packed brown sugar
2 eggs
2 teaspoons vanilla extract
3 cups all-purpose flour
1 teaspoon baking soda
2 teaspoons hot water
1/2 teaspoon salt
2 cups chocolate chips

Instructions: First: Preheat oven to 350 degrees F (175 degrees C).

Second: Cream together the butter, white sugar, and brown sugar until smooth. Beat in the eggs one at a time, then stir in the vanilla. Dissolve baking soda in hot water. Add to batter along with salt. Stir in flour, chocolate chips, and nuts. Drop by large spoonfuls onto un-greased pans.

Finally: Bake for about 10 minutes in the preheated oven, or until edges are nicely browned.

And you're done!
Other recipes in desserts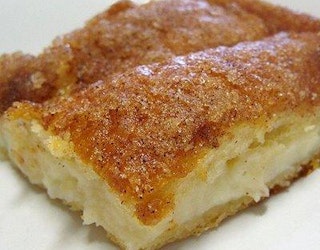 By
smileashh
May 01, 2013
This is my favorite dessert, it is easy and delicious !
Read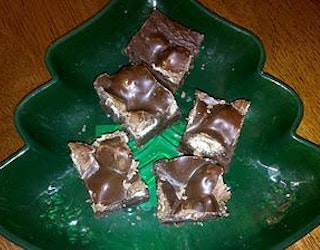 By
kimarketing
Dec 28, 2011
Super Easy Microwave Fudge Recipe (if I can make it, anyone can!)
Read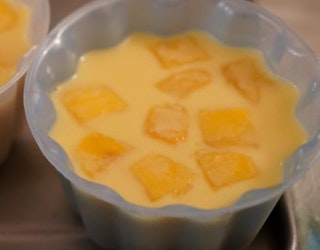 By
tiramisu888
May 24, 2019
Sure to be a hit for those hot summer days! Classic summery dessert for bbqs!
Read