Southern baked Yellow Squash Casserole
submitted by nana248 {1 Recipe}
Prep Time:
20 Mins
Cook Time:
1 Hr 30 Mins
Total Prep + Cook Time:
1 Hr 50 Mins
Level:
Easy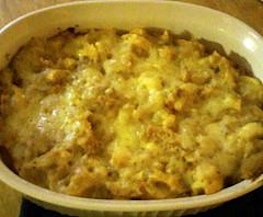 Makes: 10 10
Description: This was my mothers recipe and one of my families absolute favorites. It is always requested at family get to gathers.
Ingredients:
6-8 Yellow squash washed & sliced
1 beef bullion
1/2 stick salted butter
1 sleeve of salted saltines
3-4 cups medium cheddar cheese
1 large onion sliced
1 Egg

Instructions: In a large pot add sliced squash, bullion & onion. Slowly bring up to medium heat be careful not to scorch squash. you do not add water because there will be alot of liquid begin to cook out of the squash. when squash is tender and most of the liquid has evaporated. turn heat off and add butter, egg, 1/2 of cheese & 1/2 of crushed saltines. Mix well. if you still have liquid add a few more saltines. Pour into a 9 x 13 buttered baking dish and top with remaining cheese. Bake at 350 until lightly brown and bubbly.
via Tina Oneal
Other recipes in side dishes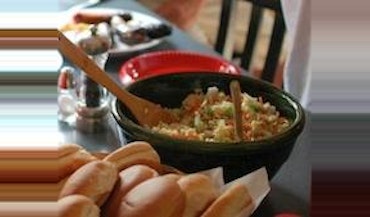 By
emimorgan
Sep 21, 2011
Great for picnics or BBQs as a side dish - this slaw mixes in a nice crunch and is easy to make.
Read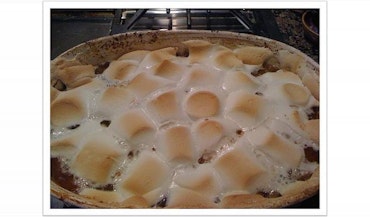 By
redluvspugs
Dec 27, 2011
So easy to make & sure to be a huge hit at your next brunch!
Read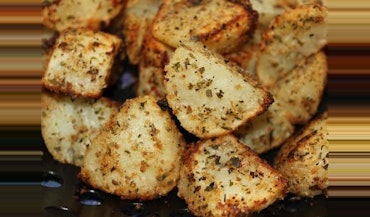 By
denloew
Sep 11, 2012
September is known as National Potato Month so here is a new way to prepare potatoes. I created this recipe one very hot day (of which we had so many of…
Read