Roast Pork Tenderloin
submitted by dreampeddler {4 Recipes}
Prep Time:
10 Mins
Cook Time:
7 Hrs
Total Prep + Cook Time:
7 Hrs 10 Mins
Level:
Easy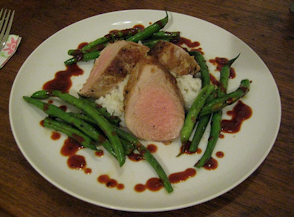 Makes: 10 10
Description: Great slow cooker recipe using pork tenderloin. Low-fat/high protein and delicious!
Ingredients:
1 2 lb. frozen pork tenderloin (extra lean)
1 packet Lipton Onion Soup mix (plus fill the empty packet with water and add that to the slow cooker)
1/2 packet Savory Garlic Herb Lipton soup mix
1 lb sliced carrots
1 lb sliced potatoes
2 sliced onions

Instructions: I put the carrots and the potatoes on the bottom, and I'm just guesstimating with the lbs. listed. Work with whatever fits in your slow cooker! Then top with the frozen pork tenderloin, the soup packet mixes, the onions, the water. Heat on low for 7 hours and be ready for a delicious, hearty meal!
Other recipes in main dishes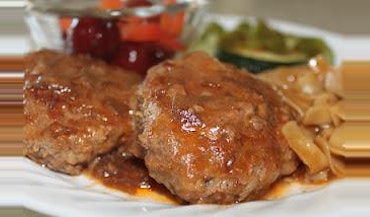 By
denloew
Aug 01, 2012
Beef patty with delicious gravy!!
Read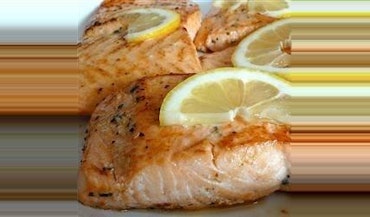 By
JPAL7573
Apr 20, 2018
Fresh salmon using just a few ingredients from your pantry!
Read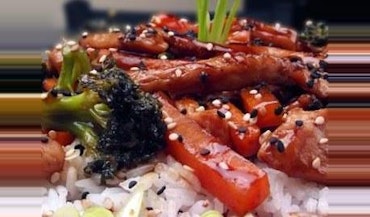 By
mvalenzuela
Apr 16, 2018
Chicken Teriyaki, rice and veggies!
Read