Patients With Nothing Nice To Say...

By
drodriguez
Apr 19, 2011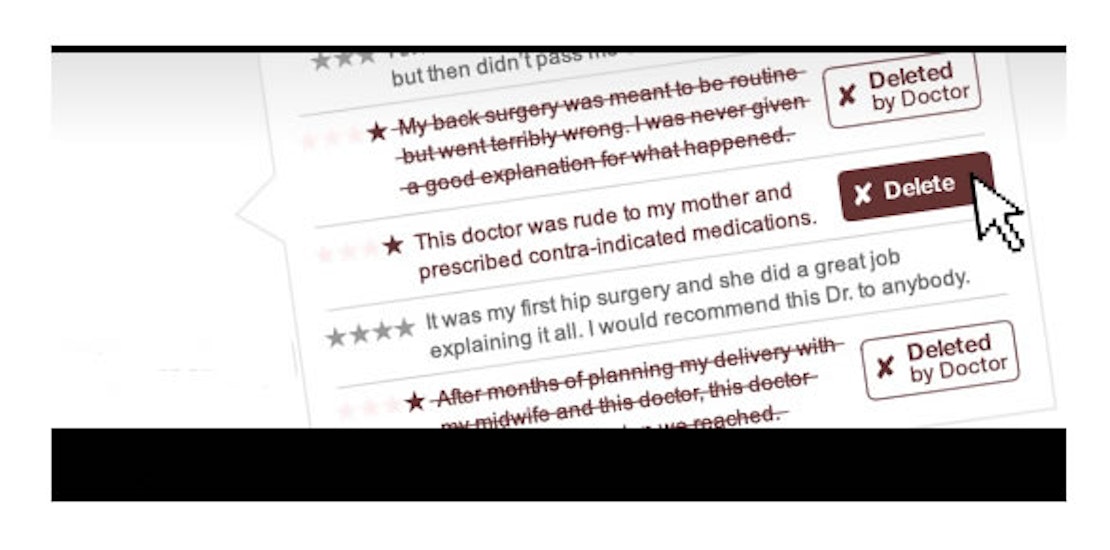 A good doctor just got a little harder to find. Many people on the lookout for a new doctor will often turn to online reviews as a way to weed out the ones that have a lot of negative reviews posted about their services. Doctors are now figuring out a way to put an end to this practice by having their patients sign away their rights to post unflattering online reviews.

A recent report from Time's Techland section discusses the new way doctors are keeping their patients from giving them bad online reviews. About 3,000 U.S. doctors are currently paying a company called Medical Justice to protect them from medical malpractice suits as well as equip them with contracts for patients to sign away their right to post unflattering reviews of the service they receive from the doctor. If a bad review does get posted, the doctor can demand it be taken down by calling it copyright infringement.

Law professors, Eric Goldman and Jason Schultz recently launched a website called DoctoredReviews.com. On the website the law professors explain why they believe it is wrong to censor negative doctor reviews. They say, "Imagine if other companies used similar contracts. Before you get a haircut, before you buy a six-pack of soda at the local grocery store or before you order a meal at a restaurant, imagine you were required to keep quiet and never post your opinion online about the product or service you purchased."

What do you think of the contracts some doctors are requiring their patients to sign in an effort to censor any unflattering online reviews?

Would you you stay with your doctor if you were required to sign a contract like this?