Lentil Tacos
submitted by Namminga {1 Recipe}
Prep Time:

Cook Time:
30 Mins
Total Prep + Cook Time:
30 Mins
Level:
Easy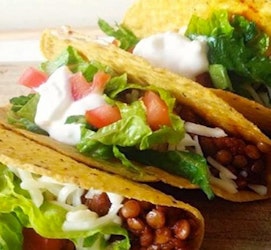 Makes: 12 1
Description: A taco recipe for vegetarians, just as tasty as the hamburger kind.
Ingredients:
1 cup Lentils
1 can Campbell's tomato soup
1 packet Taco seasoning
1 Avocado
1/2 cup Sour cream
1/2 cup Tomatoes
1/4 cup Lettuce
12 Taco shells
1 cup Cheddar cheese

Instructions: Warm oil in a fry pan. Add cup of lentils with the can of tomato soup. Add water as instructed on the soup can. Bring water to boil. Simmer lentils in soup mix for 30 minutes or until lentils are tender. Stir in taco seasoning. Let lentils cool, and fill taco shells.

While waiting for lentils to cook, chop avocado, tomatoes, and lettuce.

Add avocado, cheese, lettuce, tomatoes, and sour cream to tacos as desired.
via Family
Other recipes in main dishes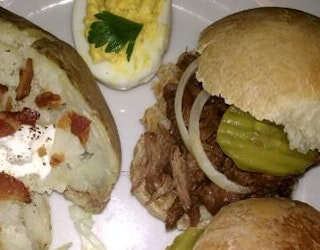 By
nickyberry4
Oct 18, 2017
Simple, easy, and tastes great!
Read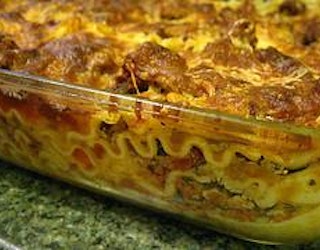 By
zzdarling
May 15, 2012
My simple lasagna is everyones favorite dish and always puts a smile on my moms face. It has become a traditional dish to serve on special occasions.
Read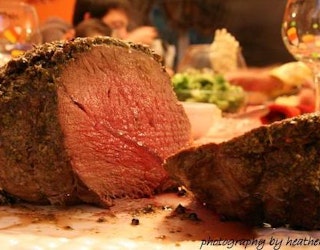 By
tenkids2dogs
Oct 20, 2011
Slathered in a blend of garlic, kosher salt, peppercorns, Italian parsley and fresh rosemary this roast beef has you salivating before it even gets in th…
Read