Podcast Season 4 Highlights & Prize Package Giveaway

by
SheSpeaksTeam
is this the date @ED : BlogVO [categoryId=70165, blogId=146063, blogTitle=Podcast Season 4 Highlights & Prize Package Giveaway , publishingDate=June 08, 2022 12:00 AM, maxResponses=null, noOfComments=null, fileId=44114, blogClosingDate=null, blogCommentClosed=null, blogCategoryId=70165, queryId=0, blogCategoryIdIndex=0, sharedCategoriesList=null, blogStatusId=34, commentsClosedFlag=false, categoryIdForLog=0, blogModuleCategoryId=0, blogFileVo=null, latestCommentsList=null, verticalCatSeoURL=null, currentDate=09/23/2023, blogLink=null, authorName=SheSpeaksTeam, authorLognId=SheSpeaksTeam, authorAcctId=67580, vosTypeid=3, searchTestId=0, searchStatusId=0, searchAuthorType=0, authorBlogNumber=0, surveyData1=null, surveyData1Desc=null, surveyData2=null, surveyData2Desc=null, pullQuoteMemberId=null, filePath=null, fileName=null, vosType=0, subhead=null, offerSubhead=null, description=null, creationTime=null, authorFname=SheSpeaks, verticalCategoryId=null, sectionId=0, imageFileVO=FilesVO [fileId=44114, filePath=null, fileName=null, fileLength=0, fileWidth=0, createdBy=0, createByUser=null, creationTime=null, lastModifiedBy=0, lastModifiedByUser=null, lastModifiedTime=null, mimeType=null, fileRef=null, fileSize=0, extension=null, title=null, body=null, completeFilePath=/pages/img/redesign/blogs/Podcast giveaway header_06082022114907.jpg, height=385, width=685, maxHeight=480, maxWidth=360, displayWidth=360, displayHeight=202, fileStatusId=0, searchKeyword=null, searchFlag=false, queryId=0, isExists=true], seoURL=How-She-Does-It-She-Speaks-Podcast-Season-4, seoTitle=null, pullQuotesList=null, pullQuote=null, pullQuoteId=0, searchFlag=false, authorByLine=null, authorDesc=null, authorLink=null, authorFileVO=FilesVO [fileId=42371, filePath=null, fileName=null, fileLength=0, fileWidth=0, createdBy=0, createByUser=null, creationTime=null, lastModifiedBy=0, lastModifiedByUser=null, lastModifiedTime=null, mimeType=null, fileRef=null, fileSize=0, extension=null, title=null, body=null, completeFilePath=/pages/img/membersnaps/SheSpeaks_Logo_Symbol_Only_10182021080530.jpg, height=1777, width=1777, maxHeight=50, maxWidth=50, displayWidth=50, displayHeight=50, fileStatusId=0, searchKeyword=null, searchFlag=false, queryId=0, isExists=true], authorFileId=42371, authorType=0, storyImgFileVO=null, storyImgFileId=0, videoHtml=, authorImageFileId=0, authorImageFileVO=null, previousCategoryId=null, previousBlogStatusId=0, fromBlogDetails=0, blogCategoryName=Living, blogCategoryUrl=null, blogCategoryDesc=null, defaultImage=false, tags=null, optionIds=null, tagOptionId=null, tagId=null, tag=null, tagID=0, tagDetails=null, tagIds=null, testId=0, extBlogURL=null, extBlogStatus=0, bloggerSince=null, extBlogLimit=0, authorTestsList=[], blogURL=, blogName=, bloggerProfileId=0, sliderBlog=false, eventonHome=true, vosonHome=false, partyAndGiveawayDate=06/29/2022, imageCredit=null, pullQuoteMemId=null, offerSubHead=, subHead=, displayOrder=0,includeInGoogleSearch=false]
Jun 08, 2022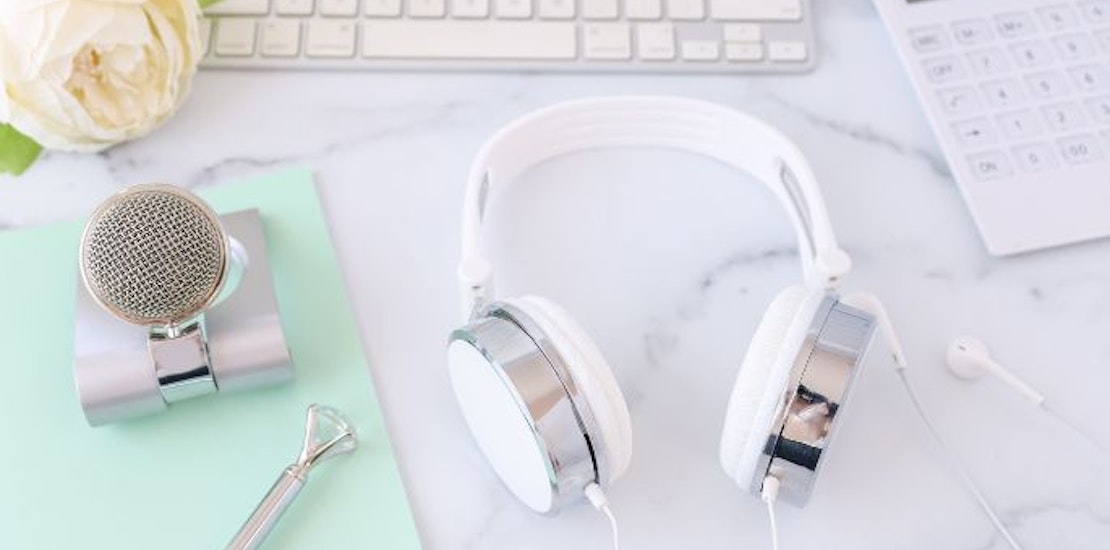 Season four of our podcast SheSpeaks: How She Does It podcast has come to an end. While season four is over, we are already recording some amazing guests for the next season. Here are some things you can expect to hear in the new season!

* Brand new guests
* New topics
* SheSpeaks Community Survey results - you'll hear more about what's going on with women now!
* New giveaways
* Our 100th Episode!

As we prepare to bring you season five of the podcast, we want to look back at some of our listener's favorite episodes from this past season.
Keep reading to see how you can enter to win a prize package valued at over $100!
How to Reclaim Your Curiosity & Creativity: Finding Your Unicorn Space with Eve Rodsky
In this episode, Eve Rodsky, New York Times bestselling author, returns to the podcast to talk to us about her latest book, Find Your Unicorn Space. She shares with us some tips for how you can tap into your creative passion, how to overcome the hurdles that might stand in your way, and how to really identify what you are truly curious about.
Struggling with Happiness? How to Edit your Thoughts & Get Emotionally Fit with Nataly Kogan
In this impactful episode Bestselling author, Nataly Kogan, shares the lessons and skills from her new book, The Awesome Human Project, that helped free her from constant struggle and on the path to true internal happiness. We cover The importance of emotional fitness, how to identify and fix burnout, and much more!
Influencing Change Through Shared Experiences, with Tracey Moore
We all have shared experiences that connect us, no matter how different we may be. In this episode we explore how embracing those common experiences can help us influence change. Our guest, Tracey Moore, long-time casting director, celebrity acting coach, and executive producer, creator & co-host of Crackle's 'Inside the Black Box.' shares with us her experiences as a black woman in Hollywood and how she got her start, climbing her way to the top of her field -- starting with the unique way she got her foot in the door! We talk about how her show helps to encourage uncomfortable conversations. Tracey also shares how motherhood has played a role in her career.
Identifying Anxiety and How to Manage It with Elizabeth Cush
In this episode, we talk to Elizabeth Cush, a psychotherapist and life coach about the prevalence of anxiety in women, especially during these challenging times. Elizabeth explores with us how to recognize, manage and identify the symptoms of anxiety and depression. We also discuss how women can explore their true selves and learn to heal.
How Better Gut Health Can Change Your Life with Julia Loggins
In this episode, wellness expert and author, Julia Loggins shares some signs of gut issues and how caring for your overall gut health can lead to a happier and healthier life. You'll learn more about the steps you can take to heal gut issues and how gut health is tied to illness, mental well-being, energy, sleep, and more.
Enter to Win!
In all four seasons of the program, we have spoken with incredible women who are doing amazing things! Often, our guests have founded companies, started amazing brands or authored books. Enter below to win a prize package featuring:
Podcast Season 4 Highlights
One lucky winner will be chosen at random to receive a prize package worth $115 (see above for prizes) Giveaway is open to U.S. residents 18 years or older. Enter through June 28, 2022. Winner will be chosen randomly and notified by email. Winner must be a SheSpeaks member. If you are not a member, click here to join.
Thanks to all who entered! Congrats to our winner SheSpeaks member twinkieluv.