Extreme Couponing: Fact or Fiction?

By
aleciastanley
Jun 09, 2011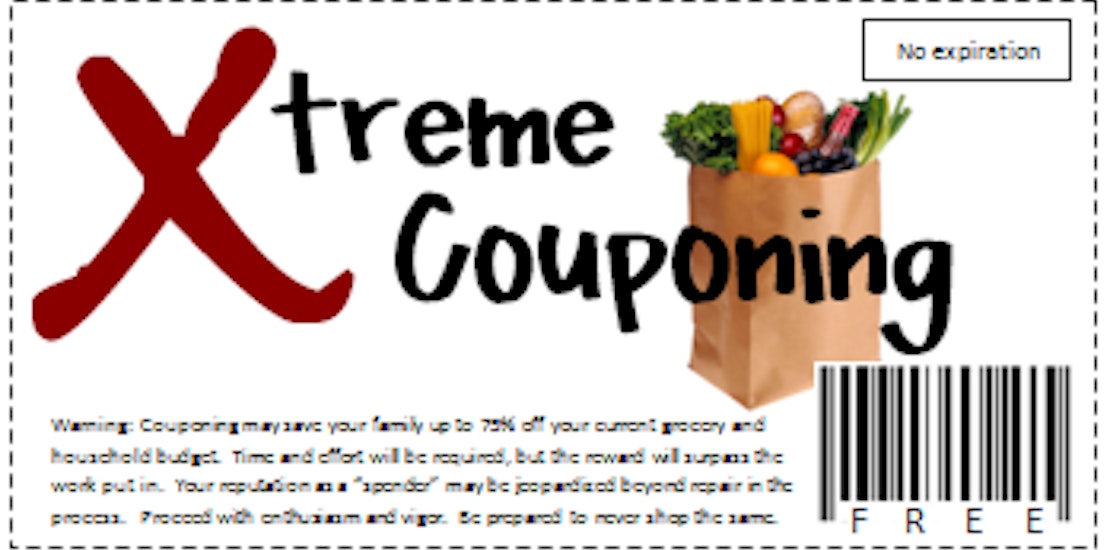 Have you been watching the show Extreme Couponing on TLC? Each episode profiles self proclaimed "savings shopaholics" as they attempt to pair store sales with coupons to save the most money and walk away with hundreds, sometimes even thousands, of dollars worth of merchandise for only a few pennies out of pocket. Have you wondered if their tactics are possible for the average Jane to accomomplish, or if they are uniquely using with an overly complicated system? I'm excited to tell you that their methods, while time consuming, are actually quite simple! I know the show has stirred up a bit of controversy in the couponing community because of its outlandish portrayal of would-be hoarders who seem to eat, drink, and think about nothing but "ripping off" stores and acquiring free products, but I think we can learn a lot from the basic concept to get the most bang for our buck!
In today's economy, pairing store sales with available coupons only makes sense. In fact, for our family it is a simple way of life. To go to the extreme, though, as with any task, takes a lot of time, effort, and will enviably require some sacrifice somewhere. While it is not realistic to expect to save 99% on your grocery bill each week, it is absolutely feasible to cut your current budget in half, maybe even save 75%, just by using coupons and paying attention to store and online promotions.
Over the next few weeks, we're going to explore this world of extreme couponing from the inside out. I'm going to take you step-by-step through what it takes to make couponing work for your family. I'll break it down simply, but concisely so that we can maximize our savings in as little time as possible! Whether you're a couponing fanatic who has a garage full of stockpiled products, or a complete novice who currently pays full price for everything, I'm sure you'll be able to take something helpful away from our conversations - and hopefully contribute quite a bit, too!!
To prepare yourself for the world of extreme (and even unextreme) couponing, the first step is to set up a family budget. In order to know how much money you're going to be able to save, we need to know how much money you have to spend first. Let me encourage you to sit down with your spouse and financial records this week and organize yourself a bit. My family uses a great planning method created by Dave Ramsey and we've laid out 3 Steps to Creating a Family Budget, if you need a little inspiration. Don't get overwhelmed in trying to account for every last penny. At least come up with some general figures. Maybe you want to establish a few spending goals to keep yourself motivated as we begin our couponing adventures. Personally, our family is saving up for a new vehicle that we hope to purchase later this year.
Come back next week as we start exploring where to find coupons and how best to maximize them for our extreme couponing purposes.