Chocolate Chip Cream Cheese Ball
submitted by Blondiestheone {1 Recipe}
Prep Time:
10 Mins
Cook Time:

Total Prep + Cook Time:
10 Mins
Level:
Easy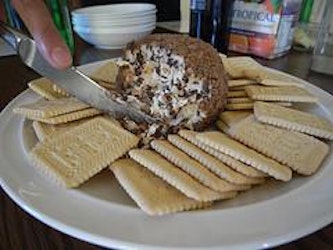 Makes: 16 2 Tblsp
Description: A sweet treat for everyone!
Ingredients:
1 Package Cream Cheese (8oz)
1/2 Cup Butter softened
1/4 Tsp Vanilla
3/4 Cup Confectioners Sugar
2 Tbsp. Brown Sugar
3/4 Cup Semisweet chocolate chips
3/4 Cup Finely Chopped Pecans

Instructions: In a large bowl beat the cream cheese, butter and vanilla until fluffy. Gradually add sugars; beat until combined. Stir in chocolate chips. Cover and refrigerate 2 hours.

Place mixture on a large piece of plastic wrap; shape in to a ball. Refrigerate at least 1 hour.

Just before serving, roll cheese ball in pecans. Serve with Graham Crackers.
via Taste of Home
Other recipes in desserts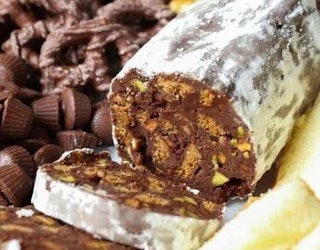 By
SusanHN
Jul 29, 2020
This Chocolate Salami Recipe is the perfect addition to a Dessert Charcuterie Board - it looks just like a real salami but is really a sweet!
Read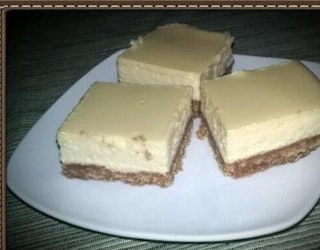 By
newmommireview
Dec 12, 2017
This was actually my first time making them and they were a big hit with me and a couple of my friends! They are really simple to make!
Read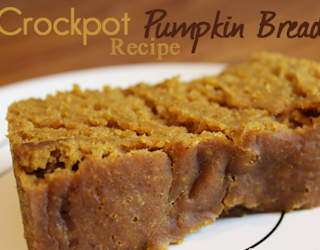 By
thesoupnazi
Jul 01, 2014
This is an amazingly simple pumpkin bread recipe that will leave you wanting MORE! A dollop of whipped cream and you will never go back to pumpkin pie ag…
Read